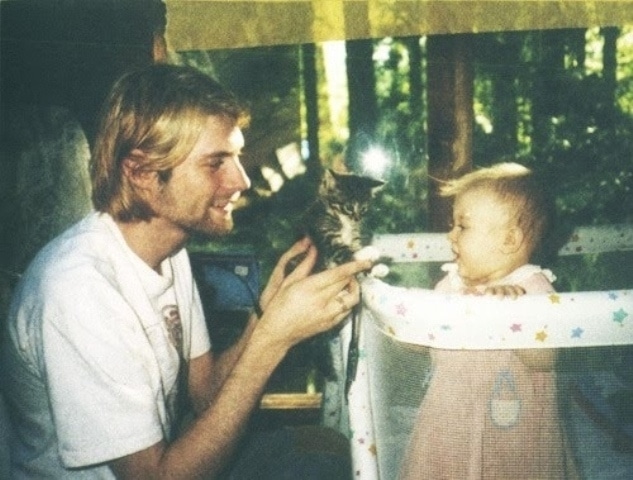 The Nirvana frontman's version of "And I Love Her" which was featured in the documentary of his life Montage of Heck and has now been leaked online.
Director Brett Morgen was given unlimited access to home footage while making the documentary including hundreds of hours of unheard Kurt Cobain audiotapes. While sorting through these Morgen unearthed a haunting cover of the Beatles' "And I Love Her" which was originally included in Montage of Heck but now a full version is available to listen to online.
Previously Cobain was quoted saying "I like the Beatles, but I hate Paul McCartney", so fans may be surprised at his choice of song. "Nobody in Kurt's life – not his management, wife, bandmates – had ever heard his Beatles thing"," Morgen told Rolling Stone magazine. "I found it on a random tape. It's a Paul song. How's that for shattering the myth?"
This is not the first surprising thing Morgen came across; it was recently revealed that Kurt and Courtney made a sex tape which the director found. Commenting on the tape at the Tribeca Film Festival Love said "Everyone makes one sex tape once in their lives".
If you haven't had a chance to check out Montage of Heck yet, listen to Cobain's version of "And I Love Her" right here.
Photo Cred: Adam Rifkin