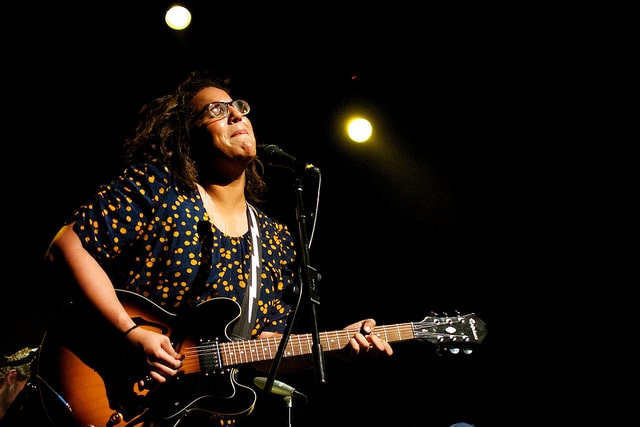 Alabama Shakes are back again with another new tune from their upcoming album.
The latest song is titled 'Future People', it's the second track to be previewed from their forthcoming record Sound and Color.
The four-piece put out their debut album Boys & Girls in 2012, which included the smash hit 'Hold On'.
The band's first single was a stomping tune called 'Don't Wanna Fight', showing the band moving in a new musical direction.
Sound and Color is a twelve track LP, recorded at the Sound Emporium studio in Nashville, Tennessee. It was co-produced by Blake Mills, who previously worked with singers Sara Watkins and Sky Ferriera, and Alabama Shakes.
Speaking to NME about the album, Howard says: "We took our time to write this record, and I'm really glad we did. We were able to sit down and think about what's exciting to us. This record is full of genre-bending songs."
Sound and Color is expected to be released on April 17th In Ireland and the band play Dublin's Marlay Park this summer with  Paolo Nutini, Imelda May and Gaz Coombes.
Listen to 'Future People' below.