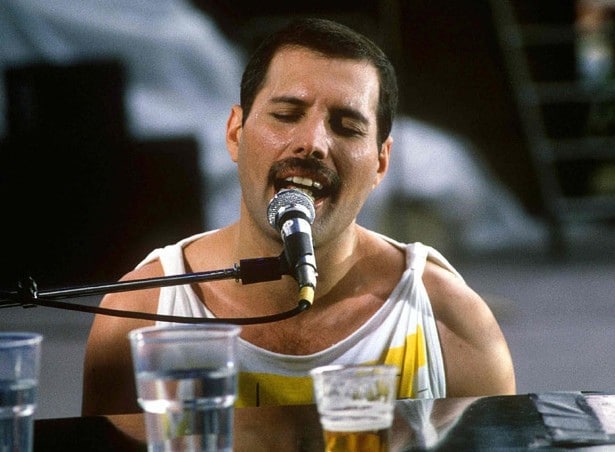 A lyric video has been released for the rare fast version of 'We Will Rock You'.
The fast version of the iconic Queen song will feature on 'Queen On Air', a compilation CD of various radio performances from the band, recorded at the BBC between 1973 and 1977.
The song, which was recorded in 1977 for John Peel, features various voices including producer, Jeff Griffin. Speaking of the recording session, Griffin said "'We Will Rock You', now that was fun, particularly fun for me and my engineer Mark Robinson, because the band said, 'Look, we need as many voices on this as possible, so we want you two to come in and sing in the studio.' Mike and I were a bit reluctant at first, not that we minded singing – I sing in a choir and Mike sings old Irish songs – but it's not quite the same as going in a studio with Queen."
The producer added, "It was a great session" continuing, "When you consider that this was now the era of punk, into which John [Peel] had bought quite heavily, I think it caused quite a bit of a stir at the time because people were surprised that it would be going out on the John Peel Show among all the other things."
'Queen on Air' will be released on 4 November.
Photo Cred: a a