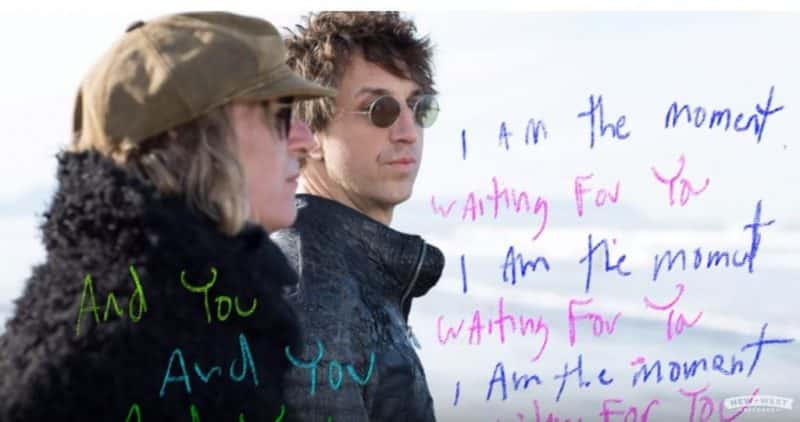 R.E.M guitarist Peter Buck and singer songwriter Arthur Joseph have been working on music together for a while now. The duo call themselves Arthur Buck and their new album is set for a release on June 15th. The album's opening track and first single, 'I Am the Moment,' is out now and you can listen to it below.
According to Peter Arthur they wrote the song 'within the first 10 minutes of seeing each other. Same way as we wrote our other songs. He had the chords and arrangement and I did the top line — except when I sang, 'I am the moment,' he sang back, 'Waiting for you.' 'Okay, finish the lyrics so we can play that tonight.' And I did, and we did. And the crowd completely sang along to it.'

The album was co-written by Arthur and Buck, and produced by Arthur along with Tchad Blake, who has also produced music with U2, Pearl Jam and the Black Keys.
The musicians had worked together in the past, mainly on R.E.M.'s 2004 tour, which Arthur opened for them. According to Buck their friendship lent itself to the partnership. Their complementary writing styles coupled with  their close working relationship were what helped the songs come together in a natural evolution. Joseph Arthur discussed how easy he found the songwriting process,
'I've never had an easier time writing with someone than I do with Peter. This record has a vitality to it that is surprising to everyone who hears it. And I think it's down to we aren't just tired old cats who are bored and fucking around. We are people who still hold onto music for survival. You can't fake that. You can hear that.'
Peter Buck, Joseph Arthur Release First Song Together, 'I Am the Moment' https://t.co/EkqlavQFWT

— R.E.M. HQ (@remhq) April 11, 2018