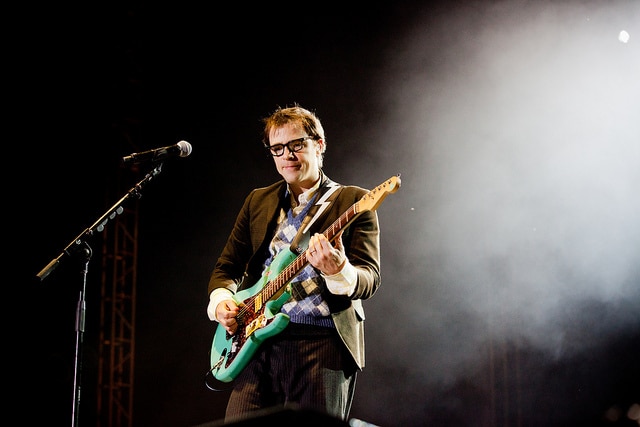 Weezer and Trent Reznor both recently paid tribute to NASA. They recently honoured NASA's Juno probe mission to Jupiter by recording songs in honour of it.
Weezer revealed their new track 'I Love the USA' on their twitter page saying "Celebrating @NASAJuno's historic landing on 7/4 w/ a new song!". You can check out the tweet down below.
Celebrating @NASAJuno's historic landing on 7/4 w/ a new song! "I Love The USA" is up exclusively on @AppleMusic https://t.co/qi1te4zYpw

— weezer (@Weezer) June 30, 2016

Trent Reznor on the other hand teamed up with his long time collaborator Atticus Ross for their tribute to NASA. The track which is simply called 'Juno' was released yesterday and is a lot more atmospheric than Weezer's track. Reznor and Ross previously won an Oscar together for 'Best Original Score' on the movie The Social Network.
Weezer recently released their eleventh album which is simply known as the The White Album. Frontman Rivers Cuomo said the band's next album could sound like "The Beach Boys gone bad".
Cuomo continued by saying "What could stand out more against 'White' than 'Black'?" before adding "I'm thinking of swearing, which is something I've never done in songs."
You can listen to Weezer's song 'I Love the USA' and Reznor' song 'Juno' for the NASA space probe down below.
Photo Credit: Brian Bruemmer