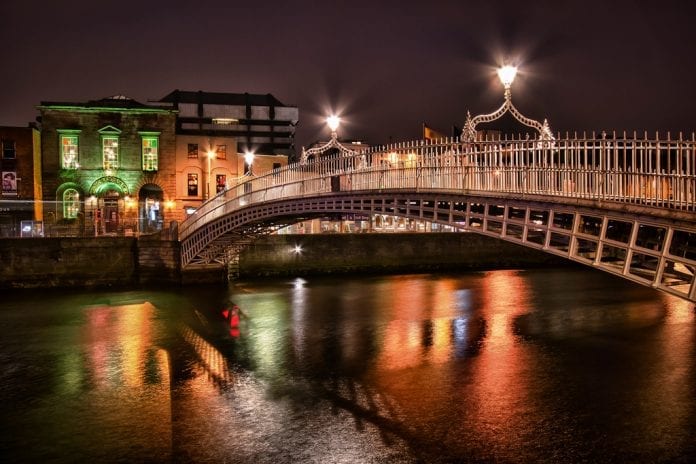 At a loss for what to do this weekend? Want to go out but don't know what's on? Sure Nova has you covered! There are some pretty cool events taking place this weekend.
Friday 7th
Kevin Bloody Wilson
The Aussie comedian decided to retire in 2012 after bringing his unique brand of humour to Ireland and the world for more than 25 years. But thankfully Kev's decided to hit the road once more! His Second of the Final Farewell Tours, will showcase the best of the 20+ albums tonight at Vicar Street. It should be good craic! From 7.30pm. Tickets €36.
Rock Against Homelessness
Rock Against Homelessness at the Olympia Theatre looks like it will be brilliant night and it's in aid of a great cause! Oscar winner Glen Hansard, The Boomtown Rats, HamsandwicH, Finbar Furey, The Blizzards, Delorentos, Paul Cleary, Ivy Nations, August Wells, plus special guests, will play an incredible concert in aid of Ireland's most in need: the homeless. From 8pm. Tickets €30.
The Jesus and Mary Chain – SOLD OUT
Fair play to you if you were lucky enough to get tickets to tonight's gig at the Academy! Tickets €40. From 7pm.
Saturday 8th
The Train
Rough Magic's iconic and inspiring musical had a sell-out run at the 2015 Dublin Theatre Festival. You can now see it at the main stage of the Abbey Theatre. The Train is a fictional celebration of actual events surrounding the legendary Contraceptive Train, the remarkable media coup orchestrated by the Irish Women's Liberation Movement in 1971. Tickets €13-€47. From 7.30pm.
Emma Doran
Emma Doran, live at the Laughter Lounge. A regular on Republic of Telly & The Al Porter Christmas Special, Emma Doran will win you over with her no-nonsense style. Tickets €26/€31. From 7pm.
Honeyblood
Scottish duo Honeyblood play Whelan's upstairs ahead of tour dates in Galway, Cork & Belfast this April in support of their latest album Babes Never Die. From 8pm. Tickets €14.
Sunday 9th
The Lookalikes
The popular Dublin band from the early 1980's are back! They are playing the Stag's Head in Dame Court. From 4pm. Tickets €8/€10
The Dublin Gaities
This looks like something a bit different and could be interesting … the historic Pillar Room of the Rotunda Hospital is the elegant setting for a concert featuring popular music and dances from Georgian Dublin. Tickets €5/€7. From 3pm.
Unhinged Comedy Club
In the mood for a bit of comedy to quell the Sunday fear? Unhinged Comedy Club Presents: Pauline Shanahan – Kevin Doyle – Donal Vaughan – MC: Connor McDonough-Flynn at the Ha'penny Bridge bar. Tickets €10. From 9pm.
Don't forget to tune into NOVA this weekend, bringing a diet of guitar-based music to Dublin, Kildare, Meath & Wicklow.
NOVA is available on Facebook, Twitter and on it's website – www.nova.ie. It can be received on 100.3FM in the Greater Dublin area and can be received nationwide on its Smartphone apps and via the Irish Radio Player.ore updates as we hear them.
Picture Credit: stibou5