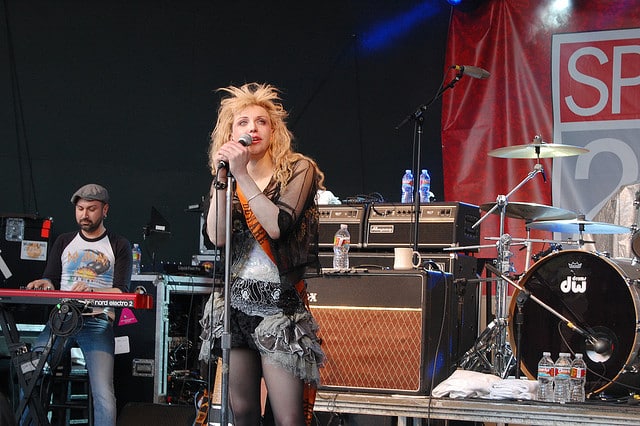 Courtney Love is currently writing her tell-all biography, but all is not well, she claims to be suffering from writer's block.
The book, which was originally scheduled for release in December 2013 is still unfinished. Love has described the writing process as a 'disaster'.
Love's biography, titled The Girl With The Most Cake, has repeatedly been pushed back since it was announced. Things are so uncertain with the publication, that no release date is even set for the book anymore.
In an interview with Paper magazine, Love explained that the main stalling point for the book was her ghost-writer. "It's just not working, it's a disaster… a nightmare, I never wanted to write a book, it just happened," Love said.
In June 2013, Love spoke excitedly to Rolling Stone about the upcoming biography. She named Patti Smith's Just Kids and Russell Brand's My Booky Wook as big influences. However, she did trash Keith Richard's Life, saying it was "just so bloody long, I didn't even finish it."
The book charts Love's life up until 2006, a period she insisted was off limits. "It has to stop. What happens from 2006 on in the book is my personal business. I've been discreet from that time on, and I want to keep it that way."
Love described the areas her memoir would cover, it will highlight her battles with drug addiction, her "tragic romance" with Kurt Cobain, her volatile relationships with Billy Corgan and Trent Reznor, and her early years as a stripper.