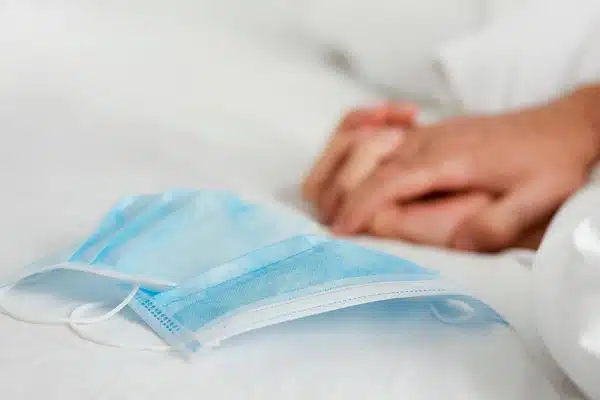 Sex toy manufacturer, Lovense has launched a new feature on its Lovense Remote app for Android and iOS. Owners of the internet-controlled sex toys, and its corresponding app, can now access a new group feature and connect with other users around the world.
As the country passes through tier to tier, couples who live apart can "keep in touch" with one another through these devises. Long distance relationships can now have an added closeness and partners can feel that much closer to each other.
The Lovense app allows partners to connect via video or audio calls, or by text chat, while controlling each other's toys and adjusting their vibration levels. It also features a user-generated pattern library (with some of the more popular patterns having over 100,000 downloads already), sound activation, the ability to sync toys with music, and an alarm clock feature.
With people still getting used to lockdown restrictions and limiting their contact with people outside their social bubble, this new feature by Lovense, and some of the older features on the app are known to be very popular.
Sales of sex toys have increased by 170% during lockdown according to a variety of industry insiders. Irish retailers say the selection of toys being purchased has also expanded and online business has saved shops from closure.
This new feature also enables users to arrange online groups with up to 100 synced participants which allow users to have sexual relations, without the dangers of sleeping around. Registered owners of Lovense's toys can create or join any active group of people from around the world and safely fulfil fantasies.
Users can interact with the other members of the group by using the app slider to set the vibration power and frequency and control other toys in real time. People can also download hundreds of existing patterns that other users around the world have uploaded themselves.
"While many people are locked in their homes, limited in human contact, and experiencing loneliness or boredom, I am confident that the group control feature comes at the perfect time and will please a lot of people," Lovense CEO Dan Liu says.
Users can connect via the Lovense Life Forum, join a group and synchronise their toys with other members. Control can be passed to anyone within the group, so everyone can experience all aspects of the group play.
All Lovense toys can sync up with the Remote app, which allows for close-range and long-distance play. Partners living apart can also keep intimate during lockdown by synchronising their toys and enjoy some fun.
The new Group feature also includes the existing long-distance sex functions, where toys react to each other's movements. The owner uses their own device, causing the other toys to react to the movements.
Users can now participate in up to 50 group-controlled chats at a time on the Lovense Remote App. The Group chat feature is available in Lovense Remote App version 3.9.5 and higher for Android and version 3.8.2 and higher for iOS devices and is available to download on the App Store and Google Play Store.
Lovense is a Singapore-based teledildonics sex toy manufacturer known for its VR and smart sex toys, which can be controlled via Bluetooth using the Lovense mobile app. In 2009, the founder of the company was in a long-distance relationship and the lack of sexual intimacy was a serious problem, sparking the interest in teledildonics.