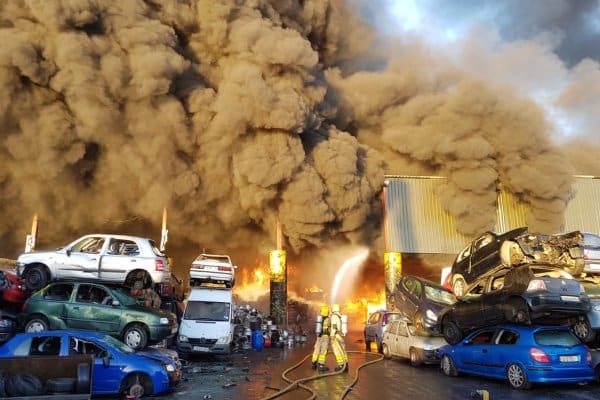 (Lead Image: Dublin Fire Brigade)
The fire in St Margarets is now under control. Some units will be released from the scene shortly, however some will remain to dampen down any hot spots. We would still advise any residents in the surrounding area to keep their windows closed. #Dublin #Fire pic.twitter.com/b8sTY9Xd23

— Dublin Fire Brigade (@DubFireBrigade) January 10, 2018
A major fire at a car recycling plant on the northside has been brought under control by Dublin fire Brigade.
Dublin Fire Brigade says members of the public don't need to be concerned about a large fire near the airport.
Eight units of the fire brigade attended the blaze at St. Margaret's, not far from Dublin Airport, on Wednesday morning.
The fire brigade confirmed that there were eight fire brigade units and a turntable ladder and the fire also said that its aerial drone unit was also on hand to assist in the firefighting efforts.
The fire caused a very visible thick plume of black smoke, which prompted calls for local residents to stay indoors.
Dublin Fire Brigade were backed up by a water canon unit from the airport, and a water tanker was also brought on site.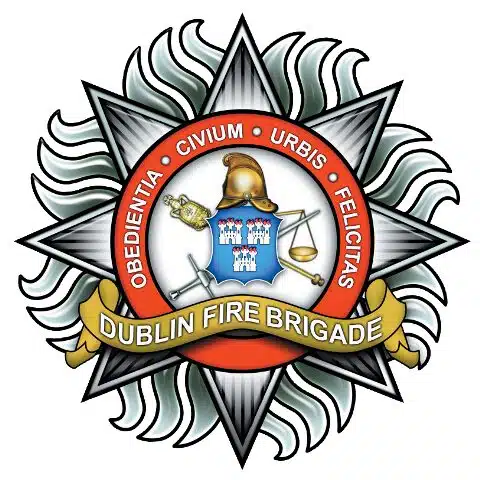 Dublin Fire Brigade have confirmed via their Facebook page that "some units will remain on scene for a number of hours to damp down any hotspots. Six pumps, a foam unit, and an aerial unit are fighting a significant fire in a vehicle recycling centre in the St Margarets/Sandyhill area in North County Dublin. Please stay clear of the area and residents living close by should close their windows."
Several bangs and explosions could be heard from the scene as the fire raged. Dublin Airport has advised that the smoke is not having an impact on flights.