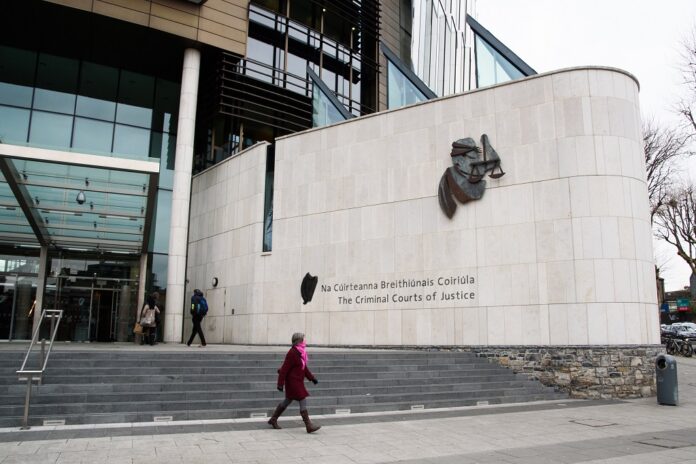 The Special Criminal Court heard yesterday that one of the men accused of a vicious assault on Quinn International Holdings (QIH) director Kevin Lunney claims that DNA evidence was planted on a van that subsequently was destroyed by fire.
Luke O'Reilly (66) of Mullahoran Lower, Kilcogy, Co Cavan; Alan O'Brien (39) of Shelmalier Road, East Wall, Dublin 3; Darren Redmond (25) from Caledon Road, East Wall, Dublin 3 and a fourth man, who cannot be named for legal reasons, all stand accused of false imprisonment and assault causing serious harm to Kevin Lunney in Ballinagh, Co Cavan on September 17th, 2019.
Mr Lunney, a father of six, was nearing his home in Co Fermanagh when his car was stopped and the windows smashed. Mr Lunney was dragged from his car and threatened with a knife. With his car set on fire, he was bundled into the back of a van by several men. Inside the van, he was subjected to a horrific ordeal over the course of two and a half hours. He was told that he would resign from his position as a director of QIH. His fingernails were cut with a Stanley knife and bleach poured over his mutilated hands. His face was cut and he was beaten. The initials Q I H were sliced into his chest and his leg was smashed in two places. Once his torture was finished, he was dumped at the side of the road in an isolated part of the Cavan countryside. Losing blood and unable to move, he was luckily spotted by a passing farmer, who called the emergency services.
Mr Lunney and the other Quinn directors had been the subject of an ongoing campaign of intimidation. There had been multiple arson attacks at Quinn properties and at properties owned by individual directors. The attack on Kevin Lunney was the most serious event, however.
The trial of the four men charged in relation to the brutal attack was expected to go ahead in January 2021. However, the defence team of the unnamed man has called for an adjournment of the trial on four grounds. The key piece is that the unnamed man claims that crucial DNA evidence which the Gardaí say was found on a Renault Kangoo van, was planted. The man further claims that the van which was destroyed by fire while in the care of the Gardaí was deliberately destroyed in order that the defence would be unable to examine it. The man has lodged a complaint with GSOC claiming that the van was deliberately destroyed.
Mr Justice Tony Hunt presiding said that there was "a fair bit to think about and weigh up". The court will rule on the proposed adjournment in early December.