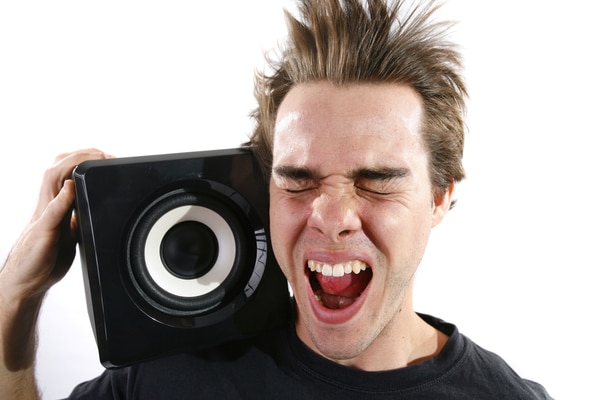 A music lover form County Donegal has been ordered by the courts to listen to his favourite music on headphones. A case was made to the courts by the man's brother, who complained that he listened to music too loud.
As reported by BreakingNews, Donegal native, John Gallagher has appeared before a hearing of Buncrana Circuit Civil Court and was represented by barristers. Barrister for Mr Gallagher, Mr Peter Nolan, told the court that Mr Gallagher had promised that he would cease to play loud music. Mr Gallagher, of Carradoon, Rathmullan, gave made the understanding that he would cease playing loud music or cause any other nuisance at his address.
The complaint was put forward by the man's brother, Brian Gallagher, who lives next door to the perpetrator. At the proceedings, Barrister Nolan added that his client will be no longer playing loud music. He claimed that his client has now taken advantage of new technology and purchased wireless headphones.
Noisy brother, John, who told courts he was hard of hearing, was made the sworn undertaking in the witness box. Due to the court hearings, hard-of-hearing John Gallagher will face charges if found to have broken his word.
A similar story had occurred last year, when an elderly man was jailed for blaring his radio. At a hearing in February, Liverpool Magistrates Court heard how neighbour, Thomas Michael Thompson, had experienced noise pollution from the property for a number of years.
The man was given a restraining order in 2019, which prohibited him from playing any audio at a volume above normal talking level – which was considered to be above 65 decibels – between the hours of 9am and 10pm.
Despite having only been released for the same offence, the man continued to play loud music and he was subsequently returned to custody a short time later. The 83 year old later died in hospital, late last year.
Click this link to read more on that story.