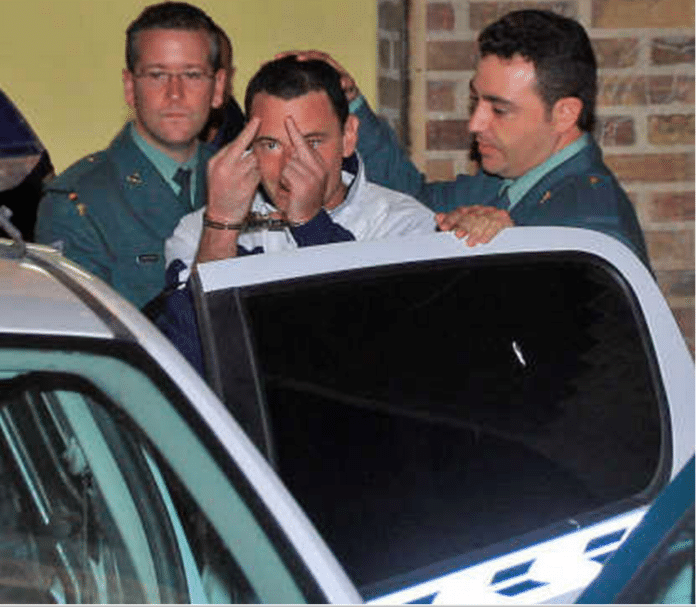 Paul Hickey, was a man jailed for killing his girlfriend in front of their three children on a holiday in Spain. But now, he is back on the streets, 15 years after the savage attack.
Paul Hickey brutally killed his girlfriend Celine Conroy infront of their children Shane, Chloe and Leah. The children were aged eight, five and one respectively.
In 2008, Mr Hickey was arrested. He is now back on the streets in North Dublin.
It has been reported that Mr Hickey is almost unrecognisable in his appearance 15 years on.
A source stated, "You wouldn't recognise Paul Hickey now. He was spotted in the Killester and Doneycarney areas lately". 
"He was spotted walking around Dublin lately, looking scruffy with long hair. Some of which is missing at the top in patches". 
"He was wearing a hoodie and trackies as well as runners. You would not know at first glance that he took his partner's life in a vicious beating". 
Hickey inflicted several injuries to Celine's neck, face and arms. He also caused bruises to the entire left side of her face. He also knocked out all but two of her teeth.
Hickey left his girlfriend for dead on the floor for several hours. He then forced the three traumatised children to sleep in their dead mother's bed.
Horror Man Hammer Attack:
This all comes after a man robbed a cash-in-transit staff member with a hammer last Tuesday. Gardaí have appealed for witnesses to come forward.
A Garda spokesman said yesterday, "An Gardaí Síochána at Kevin Street are appealing for witnesses to come forward".
"They are particularly appealing to motorists who were on Thomas Street, or St Kevins Avenue/New Street between 12-30pm and 2-30pm today to check footage (including dashcam) recorded in the area and make it available to investigators". 
See more information here.