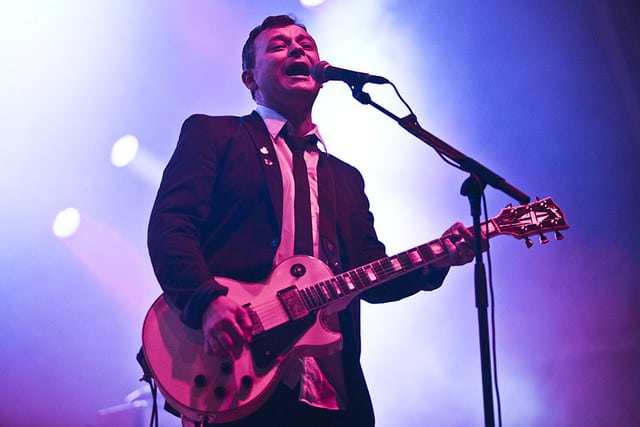 Manic Street Preachers have announced a massive gig for next year. They recently revealed that they will be playing at the Liberty Stadium next year which is currently the home of Swansea City Football Club.
It is the band's largest headline show since they played the Millennium Stadium back in 1999. Seeing that the Manic Street Preachers are a Welsh band it's a big deal for them to play such a huge show in their homeland.
The gig is scheduled for May 28 2016 and the show will be split into two parts. The first is a celebration of the 20th anniversary of their fourth album Everything Must Go the first post-Richey Edwards record, which will be performed in full at the show.
The second half of the show promises in the words of the band to have "b-sides, rarities and curios, greatest hits and a few brand new songs". Manic Street Preachers will be supported at the gig by fellow Welsh rockers Super Furry Animals.
Next year will be the anniversary of their fourth album Everything Must Go so their gig at the Liberty Stadium is a way of marking this. Bassist Nick Wire recently said that the band would do "A couple of gigs" to celebrate the anniversary, so this could mean there will be more than just the one next year.
Photo Credit: scannerFM