Swing and a miss … again. As if being exposed once wasn't enough now Fine Gael's Maria Bailey has been widely criticised for an interview she gave to RTÉ's Sean O'Rourke today in which her apparent lack of contrition and humility for the recent series of unfortunate events proved too much for some listeners.
The Fine Gael TD for Dún Laoghaire hit back at the criticism she's faced from her personal injuries case in an astonishingly difficult 20-minute long interview, having just dropped her case against the Dean Hotel on Harcourt Street in Dublin, where she suffered a fall from a swing in July 2015.
The under-fire deputy added fuel to that fire initially after she had claimed she suffered serious injuries in the fall from the swing, which had hung from an area leading to the hotel's restaurant. The injuries included knocks to her head, lower back and hip in the alleged incident as she told the RTÉ presenter.
She claimed this morning that she was holding a bottle of beer in one hand, but flatly refused to say whether she had an item in the other hand while sitting on the swing. She then added that she was "never looking" for compensation, bar the cost of her medical bills.
Today Ms. Bailey stood firm in the face of growing criticism and especially from her own party by saying that she was "genuinely hurt" by the fall. Bailey blasted media outlets whom she said had acted as "judge, jury and executioner" to a nonplussed Sean O'Rourke.
Bailey said …"Due to the unbelievable abuse, I wasn't able to go home for three days last week because journalists were sitting at my home. That is an invasion of my privacy and humanity has been crossed."
She made a strong allegation about a leak. "This was methodical, this was organised, this was pre-planned to cause maximum damage" despite adding that she wouldn't "cast aspersions" on people.
Ms Bailey added that she wanted to pull her case last week only to be told it would be seen in light of the reaction to the story initially as a "cynical move" especially ahead of the local elections having sought legal advice. She reiterated: "I was hurt, I had medical expenses".
On the evening in question Ms. Bailey said she had a glass of wine at a friend's house before the moment itself when at the bar. "We saw the swings, nobody was drunk, nobody was messing. I sat on them, I did have a bottle of beer in my hand, next thing I knew I was on the floor.
"I was mortified, I jumped up, I was just mortified." When pressed she wouldn't confirm if she was holding an item in her other hand. Ms Bailey said she had some "cuts and grazes" after falling and went to reception to get plasters.
She said: "I was injured. I never claimed for compensation. The hotel agreed to pay for medical expenses. I ended up in A&E the next morning. I never said I stopped living, I never stopped walking".
The TD also said there were errors in her affidavit submitted to the courts, including the date of the incident and a statement which said she hadn't been able to run for three months.
Speaking about claims that she'd attended a music festival a week after the event, Ms Bailey said: "I sat on the grass and watched a band and went home. I never said I locked myself away in a monastery."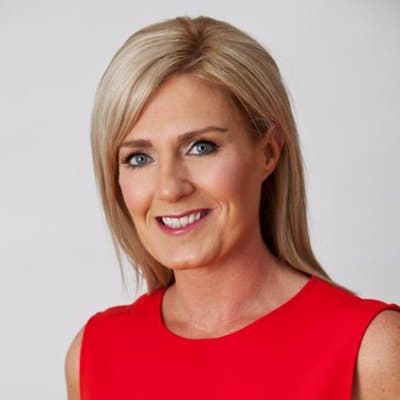 Meanwhile her own cousin Simon Harris has said the interview with Fine Gael TD Maria Bailey about her insurance claim case against a hotel was "unfortunate".
The Health Minister was asked about her appearance on the RTÉ programme when he appeared at the European election count at the RDS today.
"I think it was an unfortunate interview. I think when you withdraw a claim I think it is in and of itself an acknowledgement of the fact that perhaps that claim shouldn't have proceeded, yet the interview seems to be very much in the space of blaming lots of other people."
He told the Irish Times "My understanding is that is a decision she made of her own volition, as is her right. I think it would have been better if she had the meeting with the Taoiseach first."