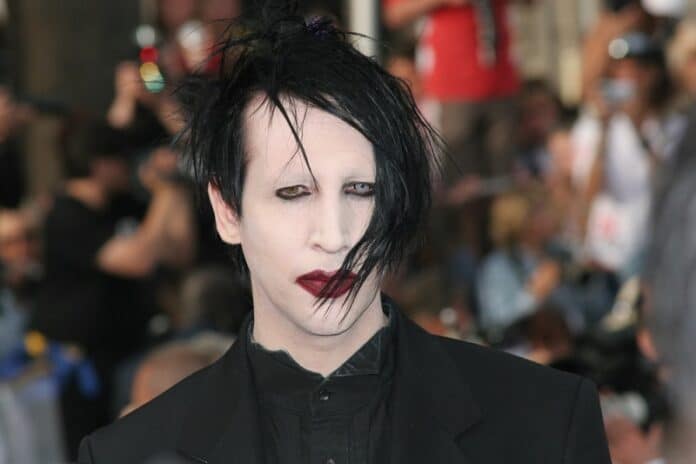 Marilyn Manson has been accused of allegedly forcing female fans to strip for him after concerts.
The alleged incident took place on his tour bus after a concert at Glasgow's SECC arena.
Erica Von Stein told The Mirror that Manson piled fans with alcohol. Von Stein said she and others were picked from a crowd and escorted to his bus by his minders.
Von Stein said she hid at the back of the group while Marilyn Manson looked at the group of women and demanded that they strip.
She said "He said he wanted to see who had the best t*ts and ass. Everyone was a bit surprised. He made it feel normalised, like it was fun."
"He was surrounded by older people and he was domineering. I don't think anyone felt they could say no."
The newspaper spoke to two other women who were on the bus and one said "The girls were coerced into it while tipsy. It was an abuse of power."
This alleged incident is said to have taken place during Manson's 2012 UK tour. It has been suggested that Manson allegedly used his meet and greets before a concert to single out women to invite for an after show party.
Von Stein said that Manson looked "like a regular guy" as drinks were offered as "older groupies, nobody under 30" chatted to each other on the bus.
"All of a sudden he wanted to play a game. He didn't force anyone. He caught us off-guard. They stood there while he commented on their boobs and bums. Bras came off but I think pants stayed on."
"His partner at the time had a dress on and pulled it to one side so her chest was out. She wasn't wearing a bra."
Another woman on the bus said Manson felt her breasts and asked her if they were "natural".
"I was insecure about my boobs so felt better when he said that. My friend won because hers were larger. I didn't want to be prudish. I was thinking 'this is a once in a lifetime chance'."
Last week, many women came out and revealed incidents of abuse from Marilyn Manson. Evan Rachel Wood was the first woman to come out and many more followed.
Manson has been dropped by his label and pulled from TV projects. Many musicians have condemned him for his actions, you can read our report on it here.