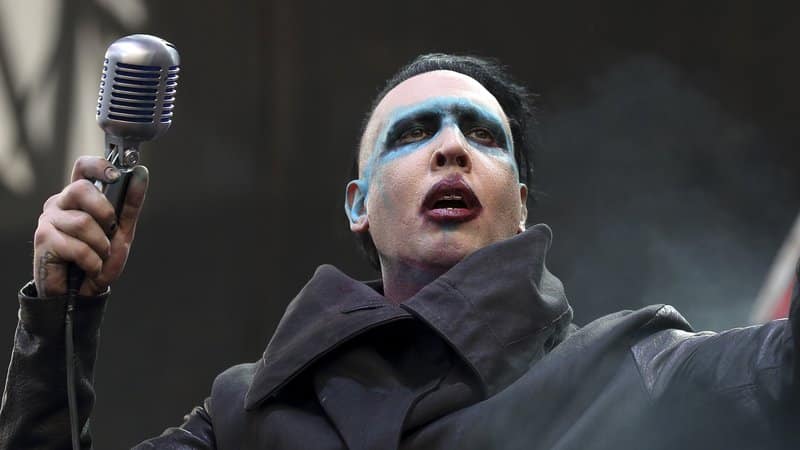 Marilyn Manson collapsed on stage during a concert in Houston, according to reports.
Marilyn Manson's concert in Houston came to a rapid end following the legendary singer collapsing live on stage during the early portion of his show on Saturday night. According to reports, Manson was seen falling down as he performed a cover of The Eurhythmics iconic track 'Sweet Dreams Are Made Of This'.
Prior to the incident, Manson informed the crowd that he was suffering from "heat poisoning", and photographers at the concert were reportedly ordered to leave the photo pit in advance due to the singer's reluctance to be photographed whilst feeling ill.
Co-headliner on the tour, Rob Zombie verified that the pair would not be performing their nightly cover of 'Helter Skelter' by The Beatles due to Manson's illness. Zombie addressed the crowd regarding the incident, stating: My dear friend Mr. Manson is feeling under the weather. He's probably on the bus feeling like crap. I need a partner for the next song so let's sing really loud and make him feel better."
Previous to Manson's shocking collapse in Houston on Saturday, Manson made headlines in 2017 following a horrific incident where he was seen being crushed after accidently pulling down a large stage prop. The iconic singer endured grievous injuries following the incident, which resulted in Manson having a plate and 10 screws inserted in to his fibula, as well as another screw inserted in to his ankle bone.