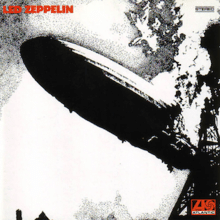 Are you going to heading to see Robert Plant when he plays the capitals Olympia theatre on November 24th?
You really should.
I (with a very full coach load of Radio Nova listeners) saw him live at the Marquee in Cork this summer gone.
As a Led Zeppelin fan these shows are the only way you'll get to hear Robert sing those big Zepp tunes on stage.
Yes the tracks do get a new 'world music' lick of paint these days, but deep down, all the old sentiment and rawness is still there! (By the way Robert has a great new album out now which has been playing a fair bit in my car called 'Lullaby and… the Ceaseless Roar')
I say this is the only way you'll hear Robert sing those Zepp classics for good reason actually.  Finally his old LZ bandmate Jimmy Page has admitted to himself and us the only way for him to get out and play these days is IF he is to form a new band and not rely on Robert to say "Yes, OK one last hurrah!" Cause it ain't comin!
Speaking in London this week at the latest batch of Led Zeppelin re-mastered reissues, Jimmy said "I don't think it looks as though that's a possibility or on the cards, so there's not much more I can say about that. I'm not going to give a detail-by-detail account of what one person says or another person says. All I can say is it doesn't look likely, does it?"
Jimmy added "If I was to play again it would be with musicians might be new to you. I haven't put them together yet but I'm going to do that next year. If I went out to play, I would play material that spanned everything from my recording career right back to my very, very early days with The Yardbirds. There would certainly be some new material in there as well."
Let's have ya Mr Page – we look forward to the next chapter!
Chat on air weekday mornings on Radio Nova or find me on twitter @MartyMtweets