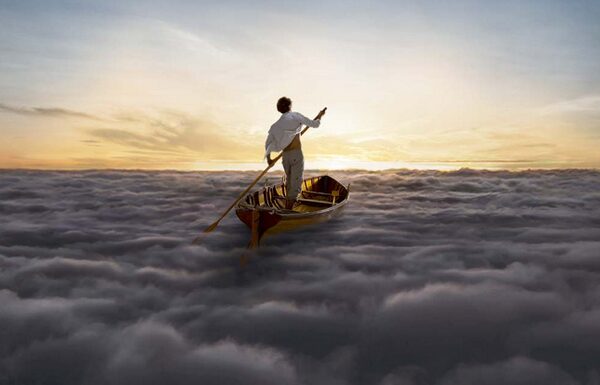 This week Marty Miller is enjoying a bit of new material from some old hands.
Old School. That's the way.
A brand new album, out as of today,(as in now, what's keeping you? Go get it… Got it yet??) from a band who haven't released a record in a couple of decades. And we weren't really expecting them to either.
Anyway, why is this new album old school? It has four  sides! FOUR SIDES I say again. That means we're MEANT to listen to it on vinyl.
It's 57 minutes or thereabouts of glorious sound that, although it's brand new, will seem very familiar.
Let's meander along 'The Endless River' from Pink Floyd. A record of which David Gilmour says "I suspect this is it." I suspect he isn't lying.
The Endless River has come to us courtesy of the sessions for Floyd's previous studio album, 1993's The Division Bell.
Gilmour says "When we finished The Division Bell sessions we had many pieces of music, only nine of which had become songs on the album."
Drummer Nick Mason and David went back to the studio last year, to use "the advantages of modern studio technology to create The Endless River, a 21 century Pink Floyd album".
Nick Mason says the record is "a tribute to Rick" (Rick Wright, the band's multi-instrumentalist who died in 2008) Nick goes on the say the album shows again "how Rick's playing was at the heart of the Pink Floyd sound."
I was immersed in The Endless River this week, an album so protected we could only visit the record company's office for a playback.
No preview copies, no web links to stream. "Come sit on a sofa in the office, have a coffee and listen" we were told.  Again, Old School!
For Floyd fans, it's the end of the journey.  Rick Wright's playing is sublime. Gilmour's guitar sound is like a comfortable pair of slippers.
Welcome and fitting. Of the eighteen tracks, only one has lyrics. Two, at a push if you accept another appearance from Stephen Hawking on Talkin' Hawkin!
The other being the title track, with lyrics from David Gilmour's missus, Polly. If you're new to the Floyd, I wouldn't recommend you try The Endless River yet.
Check out Dark Side or The Wall to start. However if you're a fan, then let's take a dip…
Chat to you weekdays on Radio Nova's Morning Glory from 6am or on twitter @MartyMTweets