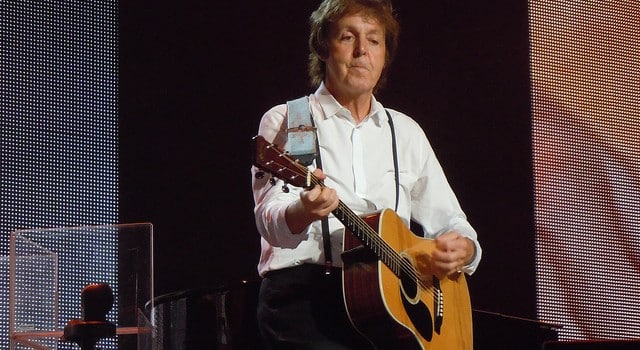 Paul McCartney is to release five previously unheard songs in upcoming reissues of two of his albums from the 1980's.
1982's "Tug of War" and 1983's "Pipes of Piece" will be reissued on October 2nd this year and both will feature previously unreleased songs. The entire "Tug of War" album has been remastered and will include the never before released tracks, "Stop, You Don't Know Where She Came From" and "Something That Didn't Happen". B-sides of "Rainclouds" and "I'll Give You A Ring", six demo versions of songs from the album and McCartney's solo version of the number one single "Ebony and Ivory" which is a duet recorded with Stevie Wonder.
"Pipes of Piece" originally featured the chart topping title track and McCartney's duet with Michael Jackson "Say Say Say". The reissue will include new songs "Christian Bop", "Simple As That" and "It's Not On". Special 10 year anniversary song "Twice In A Lifetime" and demos of three album tracks.
Both albums will be available in a news Deluxe edition. This will include an essay and photo book for the respective record and a DVD with album specific content. Special double heavyweight vinyls of both records will also be released featuring original album tracks and bonus tracks.
Photo credit: Chuck