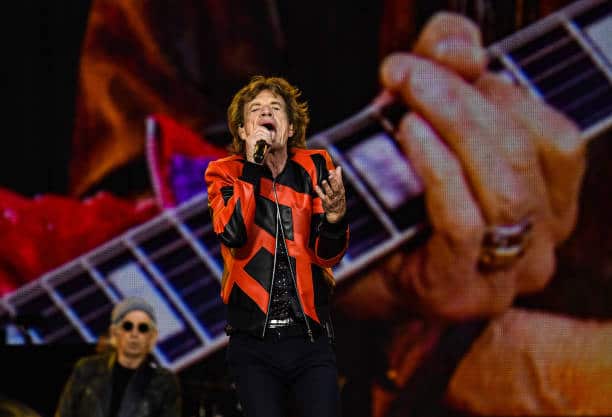 Would you like to listen to the article instead of reading it?
The Rolling Stones catalogue may be bequeathed to charity in a remarkable turn of events after the band's evergreen frontman Mick Jagger discussed plans for one of the most prestigious musical catalogues when he spoke with The Wall Street Journal.
Jagger says there's no plans to sell their back catalogue presently but in discussing a sale of the band's post-1971 tracks, he told the WSJ: "The (eight) children don't need $500m to live well, come on," before suggesting it may go to charity byadding – "You maybe do some good in the world."
His comments follow the releasing their first album of original material in nearly two decades in Hackney Diamonds. Their first new material since 2005.
News that the group's new album would not be their final original album, according to Jagger raised eyebrows as the band enter or have entered their octogenarian years.
"We have a whole album of songs we haven't released," Jagger added: "I have to finish them."
ABKCO Music & Records still owns the copyright for their early music and the contested ownership of a musician's catalogue continues to be an issue.
Jagger told the Journal: "The industry was so nascent, it didn't have the support and the amount of people that are on tap to be able to advise you as they do now.
His brother in music Keith Richards has previously addressed the same idea in an interview with CBS "Mick and I have not spoken about it on a serious level".
"I don't know if we're ready to sell our catalogue. We might drag it out a bit, put some more stuff in it. The only thing about selling your catalogue … it's a sign of getting old."