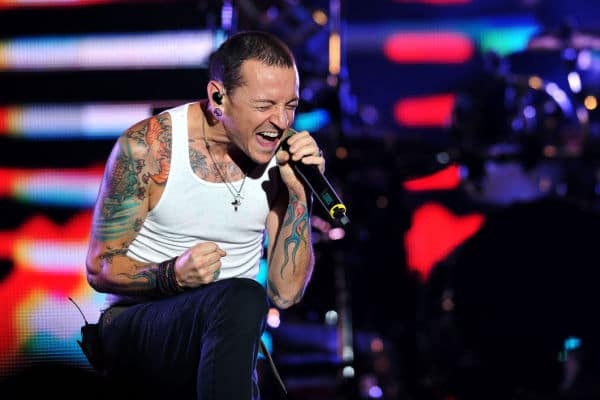 Mike Shinoda has insisted that Linkin Park will not perform with a hologram of their late frontman Chester Bennington. 
Chester Bennington died from suicide in 2017, and Shinoda dismissed the idea of the band performing with Bennington as a hologram in a recent interview.
Speaking with 94.5 The Buzz, Shinoda told the presenter Theresa that the idea of performing with a hologram of Bennington is "creepy".
"I'm not into that"
"Those are creepy", remarked Shindo when the presenter said that she would pay good money to see it.
"Even if we weren't talking about us, if we weren't talking about Chester, which is… that's a very sensitive subject, and we would have our feelings about how we would represent that. For me, that's a clear no. I'm not into that", he insisted.
"Even as a viewer of, like, just a fan of another band — like I heard ABBA, for example, they're doing a hologram show, and they're still alive", Shinoda continued. "Then you get to have an opinion about it based on, like… They're all still here, and yet they wanna do it this way because they wanna transport you back to that moment in time where those songs were new and it was whatever era it was". 
He added, "I get that. I see that. I'm not positive, even under those circumstances, I'm not positive I personally would buy a ticket to the show. But [other people] would. That's fine". 
Mike Shinoda also gave his thoughts on the reception that these holograms would receive.
"The problem with the Internet now is that everybody thinks that everything is for everybody. And what I mean is everyone feels like they need to chime in, like, 'Well, here's my opinion", he said.
"This is what I have to say. And if it's not for me, like if I don't like it,then nobody should like it.' That's not the way the world works. If you like a thing and I don't like the thing, then you go see the thing, you go buy the thing. So please go see your thing. The only problem with that is, we're not going to do a hologram show". 
While the band may be on hiatus since Bennington's death, Mike Shinoda has recently said that Linkin Park plan to communicate with fans more effectively going forward.
Back in 2021, the band's track 'In The End' surpassed one billion streams on Spotify. More on this here.