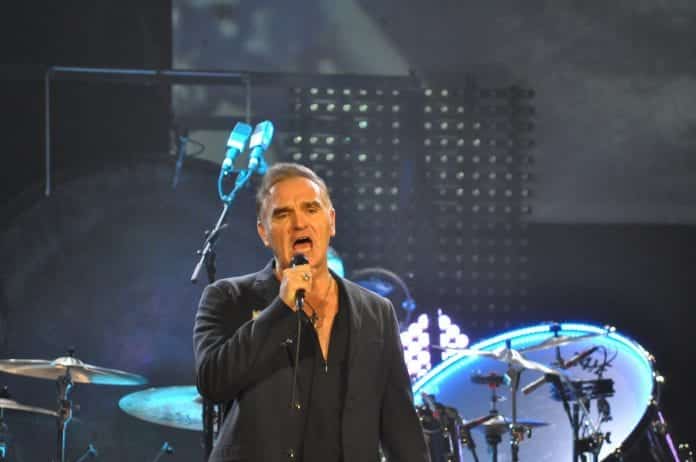 Morrissey's upcoming album has been highly anticipated for quite a while now. So when the album artwork was rumoured to have been leaked, we were all a bit excited to see how it would look. But we didn't expect it to cause so much controversy so quickly.
After what is rumoured to be the album artwork for Morrissey's upcoming album 'Low In High-School' was leaked, tongues were wagging with talk that some music stores would refuse to sell the record because of its 'offensive' art. The rumoured album cover features Morrissey's touring bassist's son holding a sign saying "Axe The Monarchy" – a typical theme for Morrissey and The Smiths.
HMV have now denied those rumours and accused Morrissey's team of 'rumour mongering'. In a statement posted to Twitter, HMV said: "BMG shared the artwork with us last week and we are looking forward to continuing to work with BMG on the forthcoming release. For the second time this year it appears Morrissey's camp have made a statement about HMV without being fully aware of the facts."
In June of this year, HMV were accuses of attempting to "freeze sales" of the Smiths' vinyl reissues, by Morrissey – who complained of the company trying to limit record sales to one per customer.
The lads from Morning Glory discuss the story and show the album cover below!
The upcoming record 'Low in High School' is due for release on the 17th of November. We'll be sure to update you if there's any more 'controversy'.
Photo Credit: Kathryn Parson Photography