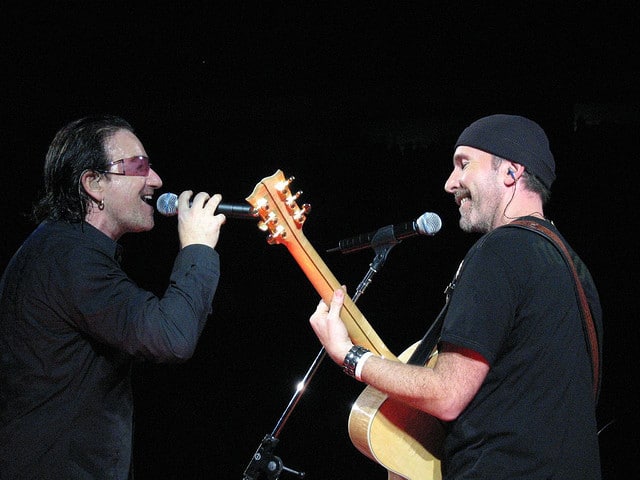 On the final night of U2's mammoth eight show stint at Madison Square Garden, they had a very special guest appearance. Bruce Springsteen showed up to play two songs with U2.
They played U2's classic single from The Joshua Tree 'I Still Haven't Found What I'm Looking For' as well as a cover of Ben E.King's 'Stand By Me'. Springsteen follows on from others who appeared at MSG to play with U2, among them were Jimmy Fallon and Lady Gaga.
The last show of their stint at Madison Square Garden took place on Friday night. It marked the end of the North American leg of the tour for U2, and they will now take a five week break. U2 will return to the stage in September to start the European leg of their tour.
Bruce Springsteen and U2 know each other well, seen as Springsteen was the one who inducted U2 into the Rock and Roll Hall Of Fame back in 2005. It was the band's the first year of eligibility back then and who better to induct them than "The Boss" himself.
Photo Credit: Phil Romans