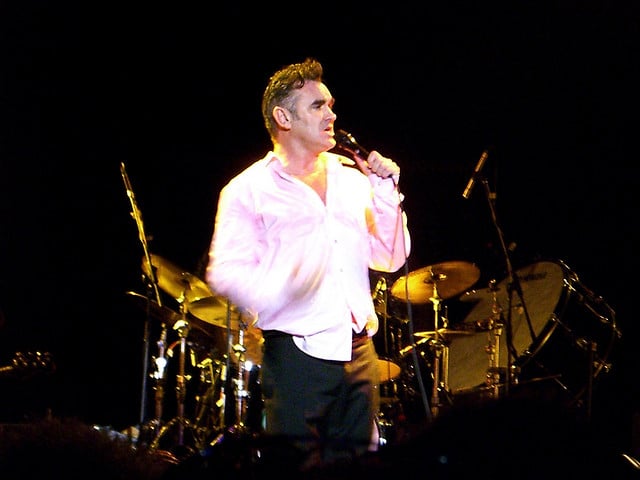 Less than a month after the release of his tenth studio album, World Peace Is None Of Your Business, his first LP in five years, Morrissey has been dropped by his label.
According to fan site, true-to-you.net, Harvest Records has cut the singer from its roster. The site posted the statement, "Morrissey is once again in search of a record label."
World Peace Is None Of Your Business, went to number 4 on the Irish Recorded Music Association (IRMA) and number 2 on the official charts in the UK. So it wasn't his album sales that got Moz dumped by his record company.
Recently, the Manchester mope, criticised his former employers on True to You. He was angry that Harvest had not made a more extravagant video, for his debut single. He thanked three fans for making their own videos for the track. "I am indebted to three sources that have placed their own well-crafted videos on YouTube for the song World peace is none of your business. These videos fully understand the intent of the song, and I am relieved that these films exist," Moz said.
He then proceeded to take a dig at his label, stating "a similar document ought to have been harvested by the record label, but please understand that the pop or rock industry can be as dedicated to perpetuating public deception as the world of politics itself," Moz said.
Morrissey also made the valid point that, "I have not received any television invitations — worldwide! — to either discuss World peace is none of your business, or even to sing any songs from the album." That seems like a basic requirement of a record company's PR department.
The singer only signed with Harvest earlier this year and hasn't been removed from the featured artist section on Harvest's website. No official comment has been made by Capitol Records Group chairman/CEO Steve Barnett.