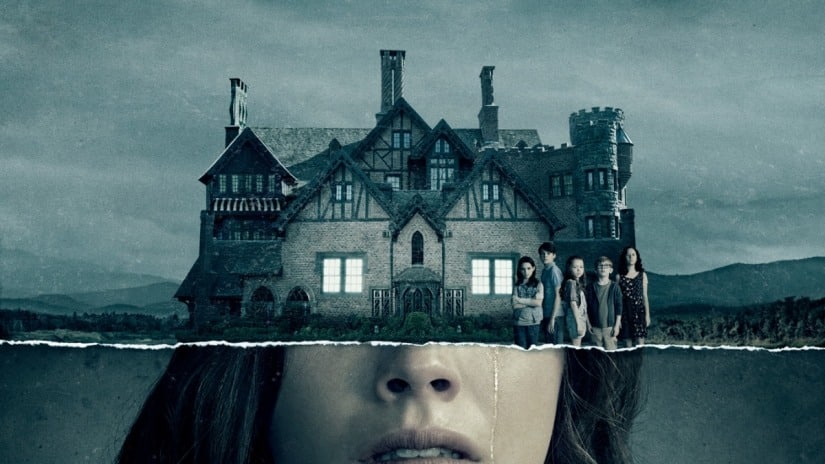 Netflix's brand new series The Haunting of Hill House has received raving reviews among audiences, with many believing that the old-school horror show surpasses the hugely successful American Horror Story. For those who haven't binge watched the show yet, we will be giving spoilers, so look away now!
The Haunting of Hill House is loosely based on the 1959 novel by Shirley Jackson and is said to be revolutionizing the horror genre as we know it. The brand new Netflix series differs from American Horror Story as it places a great deal of emphasis on the characters themselves, drawing attention to their grievances and backstories, making the show all the more frightening as you begin to resonate and sympathies with them. The series revolves around a family who resided in a house which is later recognized as the most famous haunted house in the country. The Haunting of Hill House is unique as it flashes between both the past and present, affording viewers the opportunity to gain a greater understanding of the actual events that took place, as well as the detrimental psychological impact it has on the children as they grow older.
The series has proven to be so scary that viewers have claimed that they have had a literal physical reaction to the show – vomiting, close to passing out and an inability to sleep. Critics have claimed that The Haunting of Hill House is far more terrifying than American Horror Story as it contains a strong story line that incorporates incredibly freaky themes and incidents as opposed to depending on gory scenes to shape the show's narrative.
The series consists of 10 episodes and plans are underway for the production of a second series. The impressive cast includes Carla Gugino, Timothy Hutton, Kate Siegal, Elizabeth Reaser and Michiel Huisman, who is widely recognized for his role as Daario Naharis on Game of Thrones. Stephen King, the master of all things horror, is a huge fan of the show, claiming: "I don't usually care for this kind of revisionism, but this is great. Close to a work of genius, really."
Check out the trailer below, if you dare…
https://www.youtube.com/watch?v=G9OzG53VwIk