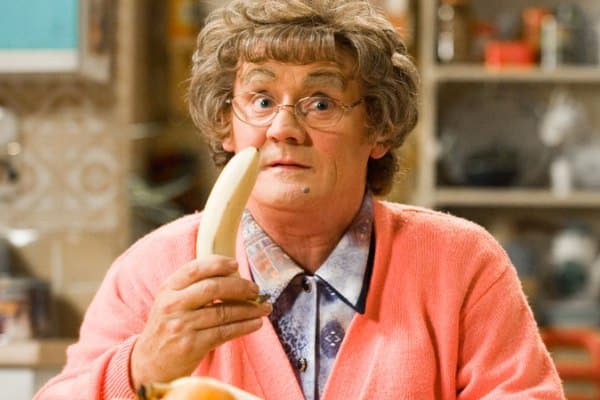 Brendan O'Carroll's entertainment company's profits almost doubled to €643,876 last year.
New accounts filed by BOC-PIX Ltd. show O'Carroll and his wife, Jennifer Gibney raked in nearly €2m in dividends over the past two years.
2018 saw two shared dividends of €616,006 before a dividend payout of €1.314m in 2017 according to the Irish Times.
It brings to €5m their shared dividends from Mrs Browns Boys Ltd and BOC-PIX Ltd since 2015.
The company's accumulated profits at the end of August totalled €31,887 after the dividend pay-out.
Mrs Brown's Boys Christmas Special was the most watched TV programme in Ireland for Christmas 2018.
The 62-year-old Finglas born-comic revealed last year that the almost ubiquitous show has Christmas episodes until 2020, but said that he wouldn't be afraid to kill off Agnes, if the series ever gets cancelled.
He told the The Daily Star, O'Carroll said: "We are booked to do Christmas specials for the BBC until 2020 but if they go, 'We are going to drop you as we don't think it's strong enough' then I'd kill Agnes off."
"Our final episode would be the funniest show I've ever written for the first 24 minutes.Then the last four minutes would break your f***ing heart."