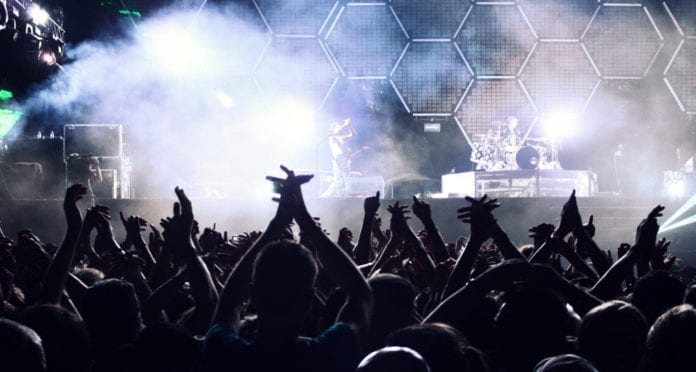 English rockers Muse have announced that they will play a Charity gig at The O2 Shepherd's Bush Empire in London. It will take place next month on August 19th. The gig is in aid of 'The Passage', a resource centre for the homeless and vulnerable in London.
The gig is set to be an intimate affair with a twist! Muse have invited fans to hand-pick the setlist for the night! Fans have been asked to choose ten of their favourite Muse songs, which will be used to create the setlist for the night.
Matt Bellamy said this about the 'ByRequest' show:
 "We have admired The Passage's work for a while now. Their work is vital to the community in London. We are looking forward to doing our bit to help the amazing staff and volunteers and the homeless people who benefit from their tireless hard work."
This special gig will take place just a week before the band take to the stage for the third time at Leeds and Reading festivals as headliners. Rumours are swirling that their sets at the festivals will also be 'by request'.
The band consisting of Matt Bellany (lead vocals, guitar, piano, keyboards), Chris Wolstenholme (bass guitar, backing vocals, keyboards) and Dominic Howard (drums, percussion) formed in Devon in 1994. They have sold over 20 million albums worldwide and have won numerous awards. Not only did they win a Grammy award for Drones but they also took home a gong for Best Rock Album for The Resistance.
If you want to catch Muse in Ireland this Summer, get your tickets for Vital Festival in Belfast where the band are headlining along with Biffy Clyro! Both Muse and Biffy Clyro take to the stage on the 23rd of August. Tickets on sale now.
Photo Credit: Lee Gwyn