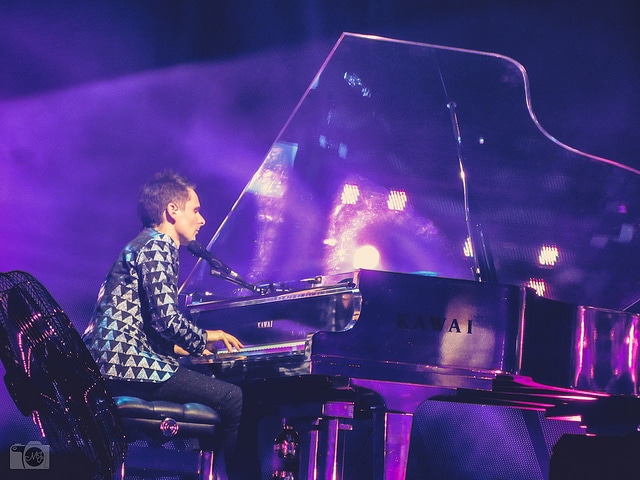 Exciting announcement from the English rockers Muse, the group have announced that they've completed their first recording session for their new album.
The band shared the news on their Instagram page, posting a picture of the studio with the caption: "End of first session. It's been emotional."
Earlier this month, Muse started working on material for their forthcoming seventh album, sharing photos and videos of the recording process on Instagram.
The group have spoken about how the new LP will be a return to their 'rockier' roots and will be 'more raw' than the more recent synth and classical-inspired albums.
At a Twitter Q&A, singer Matt Bellamy was asked, "are you sticking to your 'going back to guitar/drums/bass' or was that just Matt being a tease?" Bellamy responded: "yes. It's gonna get heavy."
Bellamy said, "I have this strong feeling that the next album should be something that really does strip away the additional things that we've experimented with on the last two albums, which is electronics, symphonics and orchestral work and all that kind of stuff."
The upcoming record will be Muse's seventh studio album, following 2012′s The 2nd Law. Last month, Muse celebrated the 15th anniversary of their debut Showbiz, which was released in September 1999.
Drummer Dom Howard also cited Nirvana as a huge influence on the band's sound. Howard said: "They were massively influential to us when we were growing up. They're one of the reasons we picked up some instruments and decided to start a band in the first place.
Muse are also in the running to headline Glastonbury 2015, along with Fleetwood Mac, AC/DC, Coldplay and Diana Ross.