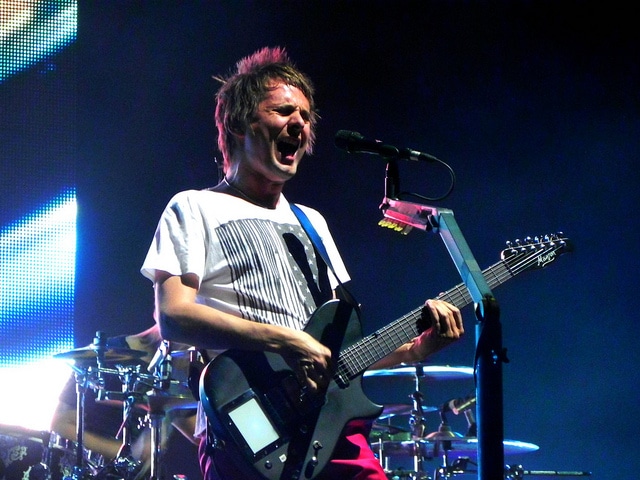 English rockers Muse announce that their new upcoming record will be called Drones.
The lads revealed the title through a series of creepy, children of the corn type pictures, posted on their official Instagram account.
Muse have been documenting their whole recording process, sharing photos and videos from the studio sessions on Instagram.
The black and white photos featured the three band members, with alien like blacked out eyes, posing on the cover of two music magazines, with the caption #MuseDrones.
The group completed their first sessions for the forthcoming LP in October. The band shared the news on their Instagram page, posting a picture of the studio with the caption: "End of first session. It's been emotional."
At a Twitter Q&A, singer Matt Bellamy was asked, "are you sticking to your 'going back to guitar/drums/bass' or was that just Matt being a tease?" Bellamy responded: "yes. It's gonna get heavy."
Bellamy said, "I have this strong feeling that the next album should be something that really does strip away the additional things that we've experimented with on the last two albums."
The latest footage to be posted on the band's Instagram page, is a short video of Bellamy playing guitar and a clip of a 'voice over' that sounds like it is taken from an Army drill instructor.
Muse also announced that they are collaborating with legendary AC/DC producer Robert 'Mutt' Lange on their new upcoming album.