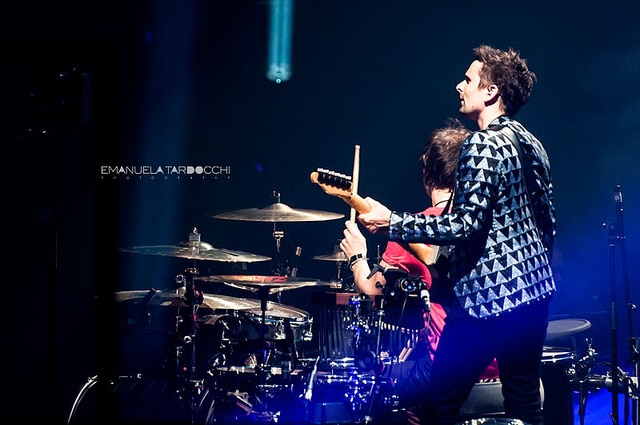 Muse talked about the mural of themselves that is in their hometown of Devon. The mural is a silhouette of the band laughing together and is said to have been done by local street artist Mos.
When asked about the mural in a recent interview with Q magazine they took the humorous approach, saying ""I'm surprised no one has drawn a penis on it." Singer Matt Bellamy then added: "Oh yeah, we definitely would have done that!" They are clearly seen as rock royalty in their hometown.
Muse are currently promoting their new album Drones which is set to be released on June 6th. They recently appeared on Later.. with Jools Holland on Tuesday,  they played two tracks off the album 'Psycho' and their latest single 'Mercy'.
Even though a lot of Muse's music is seen as being quite earnest, they are known for being a fun loving band. When Muse played Oxegen back in 2010 , Matt Bellamy came out in a huge poncho and wore glowing glass. Obviously, he knows how to keep away the Irish weather.
Photo Credit: Emanuela Tardocchi