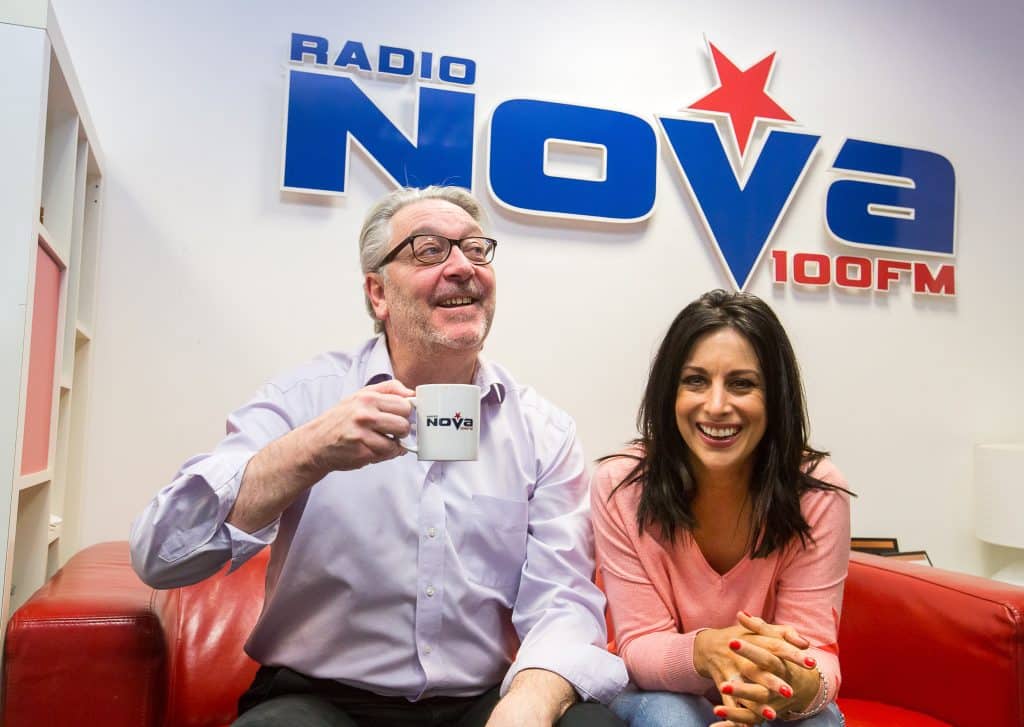 Agh they're back, Colm and Lucy are kickstarting their brand new breakfast show this Thursday on Radio Nova, but there's a couple of things we need to have ironed out first…
We need to know certain things about Lucy Kennedy before we allow her near the Nova airwaves, and well now that we've got her answers we think we could be booting Colm Hayes out instead!
Here's a couple of things you should know about the bubbly, enchanting and incredibly straight-talking Lucy Kennedy:
Q: How often do you think you'll fight with Colm?
Never. You can't be annoyed with him.
Q: What's your best festival tip?
Bring your own loo paper. And shower.
Q: When were you last out until 4am?
At the Gossie awards in February.
Q: What is the last gig you ever went to?
Shakin' Stevens in the Olympia.
Q: Name one thing you don't like about Colm?
His personality.
Q: Who's your favourite radio presenter?
Joe Duffy.
Q: What's the last lie you told?
This morning when I told Colm that I'm a 'morning person'.
Right… well, this should be fun!