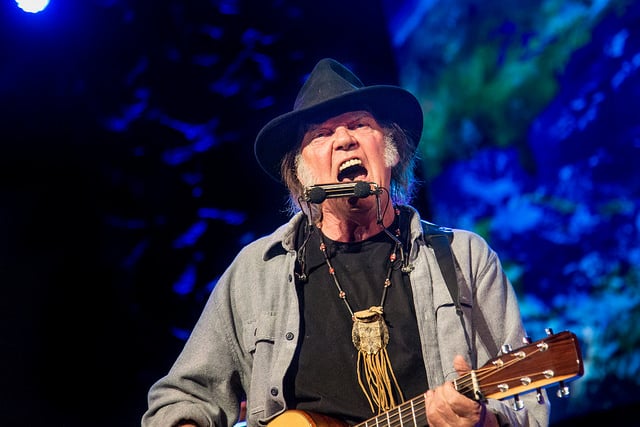 It has recently been announced that two Neil Young movies are set to be released on DVD. The pair of long unavailable movies will release later this year.
On April 22nd, Young's longtime label Reprise will issue his famous 1979 concert film Rust Never Sleeps and a director's cut of his 1982 narrative feature, Human Highway, as a double-feature bundle.
You can buy the set on Neil Young's official website and will be able to pre-order it from February 29th. Those who buy it on the site will receive an exclusive poster with their purchase.
Both of the movies will be screened during a special one-night-only theatrical engagement on Feb 29th, hosted by Fathom Events at select theaters across the United States.
The event is called An Evening With Neil Young, and it will be followed by a live Q&A session with Young and several Human Highway cast members, conducted by Cameron Crowe.
Rust Never Sleeps is one of Young's most successful live albums as well as being one of the highlights of his film catalogue. Human Highway however isn't remembered so fondly compared to the rest of his work.
It was low-budget labor of love for Neil Young, who co-wrote and co-directed the feature over a four-year span, it imagines a nuclear apocalypse as seen through the eyes of a group of small-town gas station/diner customers and employees.
Photo Credit: kris krüg