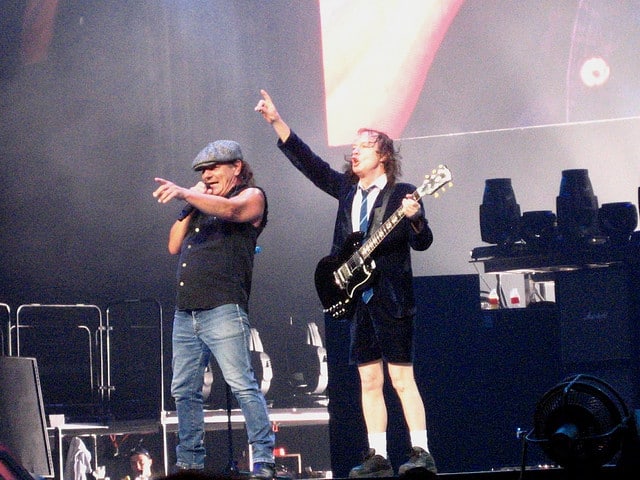 AC/DC's next LP is already recorded, singer Brian Johnson confirmed AC/DC's new record is ready to go, following a series of quick recordings in Vancouver, Canada.
Discussing Canada and the new material, "It was brilliant over there. We're done. I'm very excited and we've got some great songs." Johnson said.
The new album will not include guitarist Malcolm Young though, he is taking a break from the band due to an illness. The AC/DC frontman also confessed the band are considering naming their 15th studio album Man Down, in reference to their ill bandmate.
Johnson admitted:
"We miss Malcolm obviously. He's a fighter. He's in hospital but he's a fighter. We've got our fingers crossed that he'll get strong again. Stevie, Malcolm's nephew, was magnificent, but when you're recording with this thing hanging over you and your work mate isn't well, it's difficult. But I'm sure he was rooting for us. He's such a strong man. He's a small guy but he's very strong. He's proud and he's very private so we can't say too much. But fingers crossed he'll be back."
Earlier this year, Brian Johnson announced on his motor racing website that AC/DC are likely to begin a world tour before the end of the year. Rumours have further surfaced that AC/DC might headline Glastonbury in 2015.