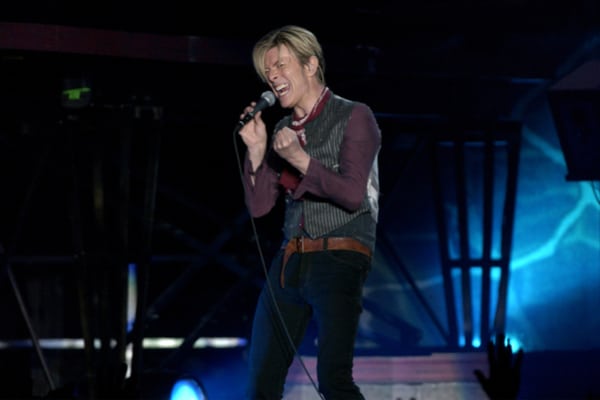 An unreleased David Bowie concert recording from 1995 will debut on streaming services from July 3rd with the release of Ouvrez Le Chien (Live Dallas 95).
The album was recorded at Dallas, Texas' Coca-Cola Starplex Amphithetre in October 1995 while Bowie was on his Outside Tour with Nine Inch Nails in support.
The cover of the album was shot by Bowie's wife Iman.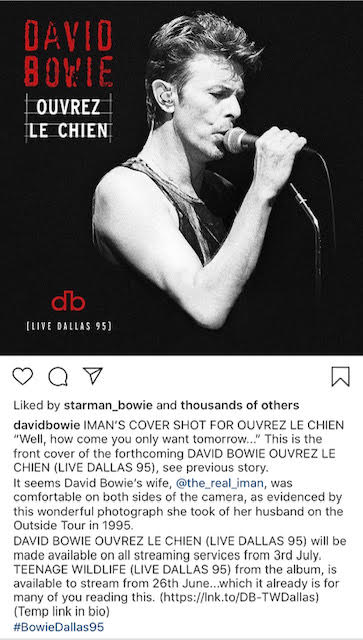 Here's the tracklisting:
Look Back In Anger
The Hearts Filthy Lesson
The Voyeur Of Utter Destruction (As Beauty)
I Have Not Been To Oxford Town
Outside
Andy Warhol
Breaking Glass
The Man Who Sold The World
We Prick You
I'm Deranged
Joe The Lion
Nite Flights
Under Pressure
Teenage Wildlife
Recorded live at the Starplex Amphitheater, Dallas, Oct. 13, 1995
Bonus Tracks:
Moonage Daydream
Under Pressure