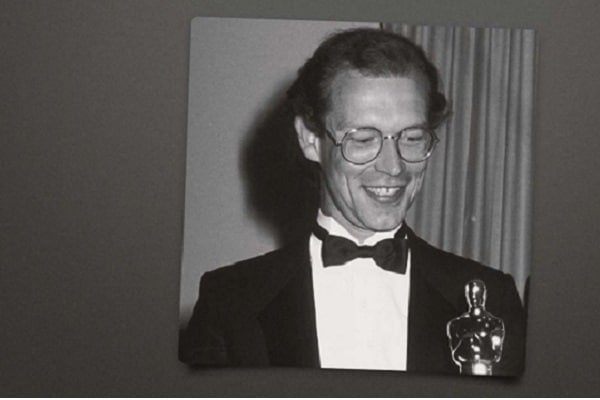 Tom Whitlock, the lyricist credited with works such as 'Take My Breath Away' and 'Danger Zone' from Top Gun, has died aged 68.
While an official cause of death has yet to be confirmed, Whitlocks's death was announced by Gorman-Scharpf funeral home.
The lyricist had been battling Alzheimer's disease in recent years.
Having initially dropped out of college, Whitlock returned to study music theory, before moving to LA in the hope of landing a record deal.
"minimal talent, but maximum proximity"
Despite landing a deal, Whitlock's career stalled, until a chance meeting with famed Italian and Academy Award winning producer and composer Giorgio Moroder in Los Angeles changed everything.
Whitlock had been working several odd jobs at the time, but bumped into Moroder, when he offered to help him after he had been complaining about the brakes on his Ferrari.
Moroder had already been reveered for his work on the soundtracks to Flashdance, Scarface and Beverly Hills Cop.
Having employed Whitlock at his studio, he called on his assistence for his next project, Top Gun, starring Tom Cruise.
The pair subsequently co wrote five tracks for Top Gun, including their two biggest hits 'Danger Zone' and 'Take My Breath Away'.
With 'Take My Breath Away' becoming a huge hit in Berlin, 'Danger Zone' which was performed by Kenny Loggins, reached number two in the Billboard Hot 100.
'Take My Breath Away' landed Whitlock and Moroder an Academy Award, reaching number one in the Billboard chart.
"'Danger Zone' came from the track that Giorgio cooked up for the opening carrier deck scenes. I wrote the lyrics and Joe Pizzulo sang the demo and they flew it against those opening scenes and it worked. In retrospect, I may have been a bit too clever (or obvious) with all of the allusions but it was fun nevertheless", Whitlock said of the track.
Along with Top Gun, Whitelock and Moroder also combined to write the official theme track of the 1988 Summer Olympics, 'Hand In Hand' and 1990 FIFA World Cup, 'To Be Number One'. 
Tom Whitlock also wrote over 100 other songs for artists such as Bonnie Tyler, Graham Nash, Diana Ross, Ray Charles, Roger Daltrey, Michael McDonald and Diana Ross among others.