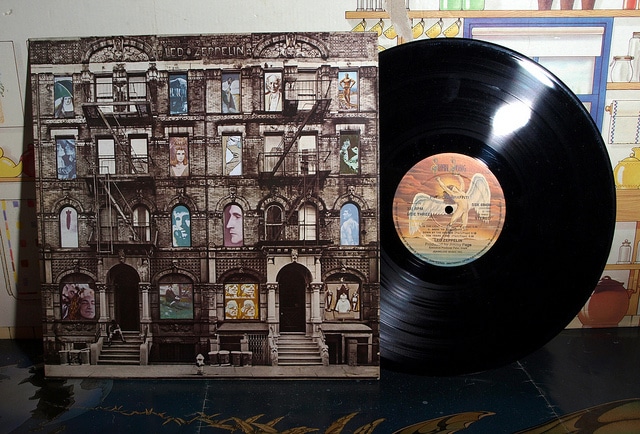 Every day on Radio Nova, just before 11am, we play a couple of songs key to "today in music history" Have a listen! But for now – here's some light reading and watching. February 24th in Music History looks like this.
1963, The Rolling Stones started a Sunday night residency at The Station Hotel, Richmond, Surrey. The Stones were paid £24 for the gig and played on the first night to a total of 66 people. £24 from 1963 would today be worth just over £400, adjusting for inflation.
1969, The Jimi Hendrix Experience played their last ever British performance, at the Royal Albert Hall in London.
1975, Led Zeppelin released their sixth album Physical Graffiti in the UK. Recording sessions had been slowed down after John Paul Jones had proposed quitting the band, supposedly to become choirmaster at Winchester Cathedral, England. He took some holidays and was back in form again.
1982, The Police won best British group at the first annual Brit Awards held in London,
1992, Kurt Cobain married Courtney Love in Waikiki, Hawaii.
2010, Promotions company MCD launched a $2.3 million lawsuit against Prince for pulling out of a concert in Dublin in June 2008, just ten days before it was to take place.
2016, Cranberries singer Dolores O'Riordan was ordered to give €6,000 to charity after head-butting a guard after being arrested at Shannon Airport in November 2014 when she was taken off a flight from New York after an alleged air rage incident.
Don't forget you can now get This Week in Music History every Friday from Nova.ie and Radio Nova.
To subscribe to the podcast, just click here