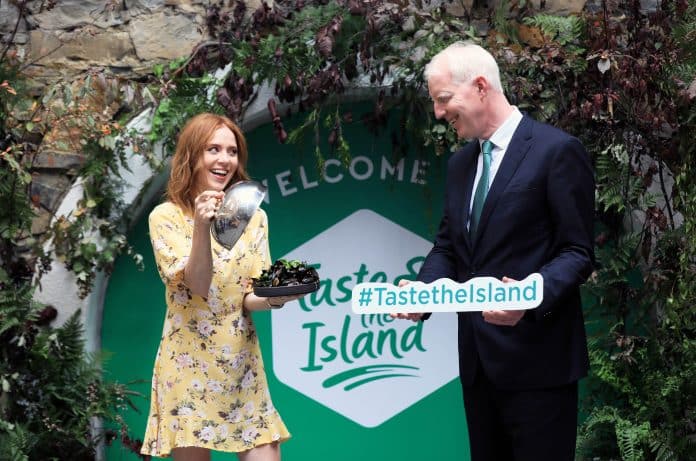 The programme for the much anticipated first ever "Taste the Island" has been revealed.
"Taste the Island" is a 12 week celebration and will highlight more than 600 food and drink related experiences taking place across the island developed by world-renowned Irish chefs, producers and craftspeople.
The initiative is the first of its kind for Ireland and will begin with the well-known festival 'A Taste of West Cork' on September 6th and  finishes on November 30th. 
Among the many experiences to enjoy at "Taste the Island" is a Harvest Moon Supper at Hook Lighthouse where guests can dine while enjoying the sunset and the harvest moon rise over Hook peninsula; a feast at the foot of Mount Errigal where Donegal chefs create a unique dining experience; Galway International Seafood and Oyster Festival; Wild Food Foraging experiences; Oyster Shucking experiences and Dublin Distillery Trails.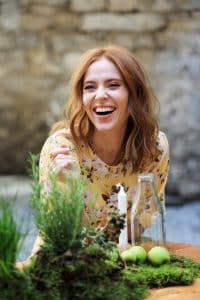 Speaking at the launch in Dublin, TV presenter Angela Scanlon said, "We certainly punch above our weight when it comes to food and drink experiences. I love food and I love to travel, combining the two is even better and there are so many places across the island of Ireland offering incredible experiences, up there with the best food locations in the world. We have some of the most progressive chefs, producers and craftspeople in the world; alongside epic dining destinations and our famous charm *wink wink* – the key ingredients that make up Taste the Island."
Many well-established food and drink festivals have come on board as part of 'Taste the Island' to really focus on developing an enhanced visitor experience, while others are completely new and running for the first time in 2019. Some of these include:
Waterford Harvest Festival
Galway International Oyster & Seafood Festival
Clonmel Applefest – Tipperary
Savour Kilkenny
Dingle Food Festival – Kerry
Leitrim Boxty Festival
Sligo Harvest Feast
A Taste of Lough Derg
Airfield Festival of Food, Dublin
And much more….
Over the next three years, "Taste the Island's" three-year programme will illustrate how many unique and exciting ways holidaymakers in Ireland can experience local produce under five pillars:
Taste of Place – local cafés, restaurants and bars will be serving up local and seasonal focused dishes and pairings.
Meet the Maker – giving visitors the opportunity to meet with the custodians of Ireland's fantastic produce and learn more about how it goes from place to plate.
Make it Yourself – hands on experiences with cookery schools, food producers, distilleries and more to find out how to recreate local dishes.
Trails and Networks – take to some of Ireland's unique and charming food trails.
Festivals and Events – A number of new and existing festivals will become part of 'Taste the Island' including; A Taste of West Cork, Púca, Leitrim Boxty festival and a brand-new Festival of Honey taking place in Wexford.
You can find out more about 'Taste the Island' at: www.discoverireland.ie/taste-the-island