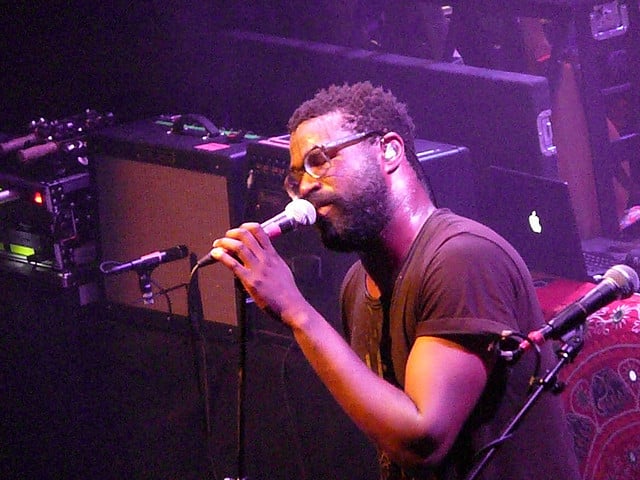 TV on the Radio have announced the release of their brand new album Seeds and put out a lyric video for the track Happy Idiot.
Happy Idiot, is the first song to be previewed from their forthcoming album. Seeds is scheduled for a autumn release and will be the band's fifth studio album.
Seeds is out on November 18th via Harvest Records, let's hope the band aren't involved in a 'Morrissey' type situation with Harvest Records.
The Brooklyn foursome are made up of singer Tunde Adebimpe, guitarist-keyboardist David Andrew Sitek, guitarist-bassist Kyp Malone and drummer Jaleel Bunton.
TV on the Radio have previously worked with, Trent Reznor of Nine Inch Nails, Nick Zinner of Yeah Yeah Yeahs and David Bowie.
It's their first full record since 2011's Nine Types Of Light and is the group's first recorded material since the death of bassist Gerard Smith in the same year.
In a statement confirming the release, singer Tunde Adebimpe touched on the the decision to continue making music after Smith's death. "We've been through a lot of stuff in the past few years that could have stopped the band cold," he said.
"But I'm glad we got it together and took stock of the unique connection we have between each other because the record is, 1,000 percent, without a doubt, the best thing we've ever done," Adebimpe said.
Watch the lyric video Happy Idiots below.
Check out the short Seeds album teaser below.
Seeds track list:
1. Quartz
2. Careful You
3. Could You
4. Happy Idiot
5. Test Pilot
6. Love Stained
7. Ride
8. Right Now
9. Winter
10. Lazerray
11. Trouble
12. Seeds