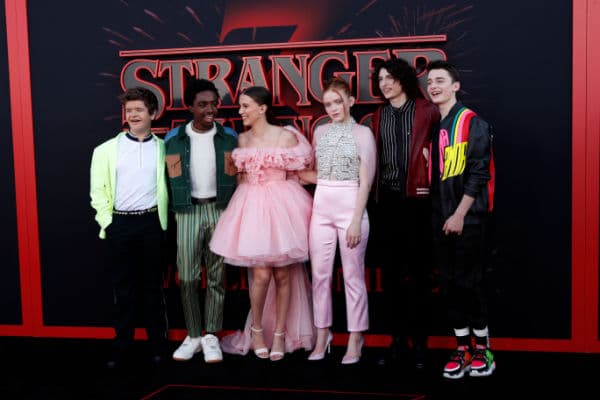 Would you like to listen to the article instead of reading it?
Netflix has confirmed that a brand new animated series based on the sci fi world of hit show Stranger Things is in the works.
The show which debuted in 2016, has become the streaming service's most watched English language series, which tells the story of a group of teenagers who are faced with unusual occurences in the fictional town of Hawkins, Indiana.
In a statement, Stranger Things' creators the Duffer brothers have said that creating an animated series was a long term dream.
"We've always dreamed of an animated Stranger Things in the vein of the Saturday morning cartoons that we grew up loving", they said.
Plans to create such a spin-off show were previously confirmed by Netflix back in November.
Stranger Things And Running Up That Hill
Such has been the popularity of Stranger Things, that it helped to a revive a classic hit from singer Kate Bush.
37 years after she released 'Running Up That Hill', Kate Bush's track finally topped the charts, and broke several records in the process.
The track can be heard during an episode of the Netflix hit show.
Records broken also include the longest time taken to reach number one after its release, while Bush also became the oldest female UK artist to reach top spot.
Another record broken also includes the longest gap between number one singles from the singer. More on this from Nova here.