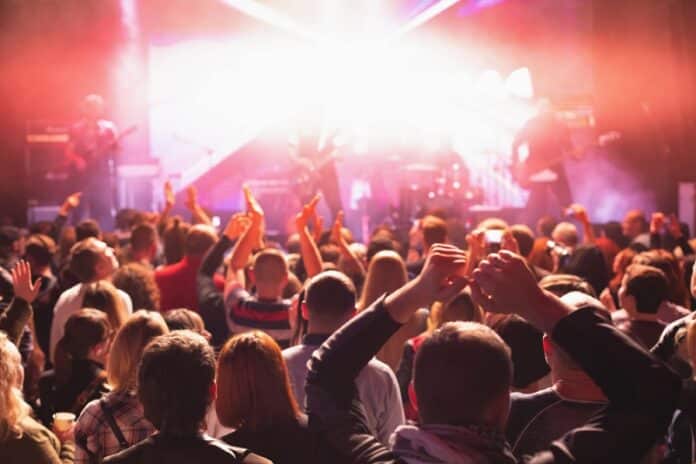 A second study conducted in Germany shows that the chances of contracting Covid-19 at a music venue is quiet low.
The study took place at the 1,500 seater Dortmund Konzerthaus. Scientists used high-tech dummies to simulate human breathing in the arena.
It was a three day experiment to analyse the movement of airborne particles in an indoor environment and was led by the the Fraunhofer Heinrich Hertz Institute. It was also backed by Germany's Federal Environment Agency.
After measuring aerosol transmissions, the team concluded that the risk of infecting someone "through aerosol transmission can be almost ruled out" as long as the venue enforces mask wearing, reduces the capacity and has an effective and sufficient fresh air supply.
Speaking to IQ Magazine, Dr Raphael von Hoensbroech, director of Konzerthaus Dortmund said "concert halls and theatres are not places of infection."
"The past few months have shown that politics needs a scientifically sound basis for decision-making. With our study, we want to ensure that concert halls and theatres may again admit sufficient audiences when they reopen."
The findings of this study also back the findings from German study conducted last year.
The University of Halle conducted an experiment that saw German pop singer Tim Bendzko perform at an indoor venue in Leipzig.
"1,400 recruits took part in a ten hour experiment carrying out different procedures such as standing for a concert, sitting for a concert and entering and exiting through different stages."
For more information on the first study, check out Radio Nova's report here.
With vaccines being rolled out across the world, many people are eagerly awaiting the return of live music.
Dr. Anthony Fauci, America's leading disease expert, expects indoor concerts will return in the Autumn.
Other venues have carried out experiments or plan to carry out experiments to asses how live music will return.
Primavera Festival recently held a successful trial for an outdoor concert without social distancing. At the event, called PRIMACOV, rapid testing was offered and results were determined within 15 minutes. 1,042 people entered the venue which has a capacity of 1,068.
In a statement, the team behind PRIMACOV said "That was, precisely, the objective of this study: to validate these kind of tests as an extremely useful tool to be able to carry out any type of event, whether musical or not, without social distancing."
London's The 100 club plans to trial a new ventilation system later this month. It is believed that the new system can kill up to 99.99% of dangerous airborne pathogens, like coronavirus in buildings.