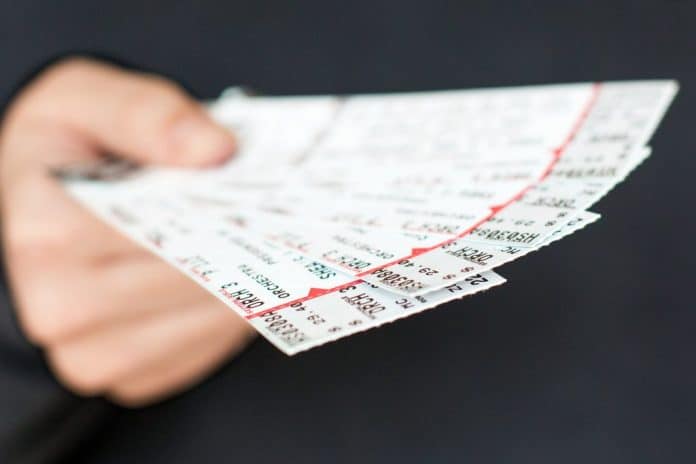 Ticket touting has been a huge problem in Ireland for years, only getting worse. We recently reported that the UK are working to bring in legislation to tackle the ongoing problem there. Now, a new 'fan-to-fan' platform for swapping and selling concert tickets is set to launch here.
'Ticket Swap' is a secondary ticket seller based in Amsterdam. It offers a service to it's users which aims to reduce ticket touting for profit.
A statement issued by the company said the following: 'Europe's largest fan to fan ticket resale platform will expand its global mission – to make ticket resale fairer, safer and more transparent – to the Republic of Ireland.'
It comes after the Irish launch of Ticketmaster's Verified Fan platform, which was set up to completely eliminate the secondary market for gigs which use Ticketmaster as. their ticket sales agents. It was first launched for the upcoming Elton John farewell tour.
Ticket Swap argue that their service is completely focused on the consumers.
'Ticket Swap, providing a convenient alternative to insecure transactions on social media or buying through professional touts for inflated prices, aims to transform secondary ticketing in Ireland, making it safe, fair and transparent for real fans.'
A new IP address for the site is being launched, which will identify the site as being Irish through the '.ie' affix.
CEO of Ticket Swap is Mr. Hans Ober said the following about the site:
'Irish fans deserve the chance to buy tickets for their favourite events at fair prices. We've specifically built our platform around a community of fans that want more freedom to sell their spare tickets directly to other fans, and also want the chance to buy tickets to sold out events without breaking the bank. Over five years, our platform has grown into the viable alternative to unsecured, informal sales and touting marketplaces across Europe. We are excited to launch our service in Ireland.'
Let's hope it keeps to it's word and doesn't turn into another well-known secondary touting site.