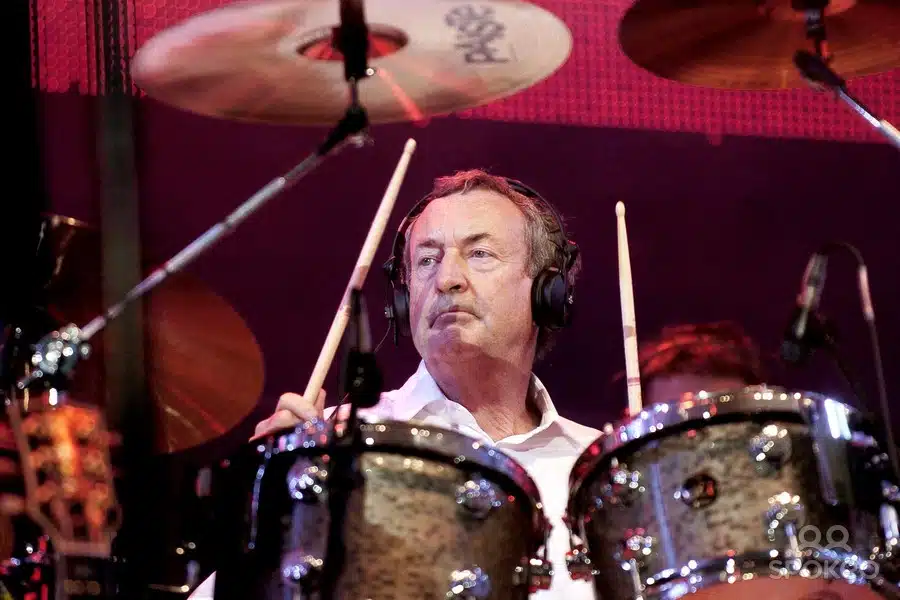 Pink Floyd's drummer Nick Mason has given fans hope of more material, saying he wouldn't be so quick to rule out future ventures with the band.
The statement is a bizarre one that contradicts what his bandmate David Gilmour has been saying about The Endless River being the band's last record.
The LP from David Gilmour, Rick Wright and Nick Mason is an 18-track, four-sided double-album, keeping the classic format and will be out in early November.
It's the band's first album in twenty years, since 1994′s The Division Bell. It's based on recordings from the same 1994 session, and will feature contributions from deceased keyboard player Richard Wright, who passed away in 2008.
Asked if Floyd will tour the album, Gilmour said: "Without [Rick], that's kind of impossible. I'm really enjoying my life and my music. There's no room for Pink Floyd. The thought of doing any more causes me to break out in a cold sweat."
However, speaking to Rolling Stone Floyd's drummer said that he has never been sure if the band is truly over or not. Mason said: "I think I'll let David [Gilmour] do the, 'This is the last, this is the end'. I now believe when I'm dead and buried my tombstone will read, 'I'm not entirely sure the band's over.'"
He did rule out ever touring again with Roger Waters, the two have been slagging each other off for the past few weeks. "Live 8 was such a great opportunity to do it for the right reasons, and if something like that was ever recreated where we knew we could make a difference, I hope that we would all sort of step up and do something."
Commenting on The Endless River Mason said: "That was one of the big things on listening that came across, the realisation that this was some great Rick stuff. Over our history, Rick is the least recognised considering his input into our sound and what we are. It was a good opportunity to maybe redress a bit of that balance."