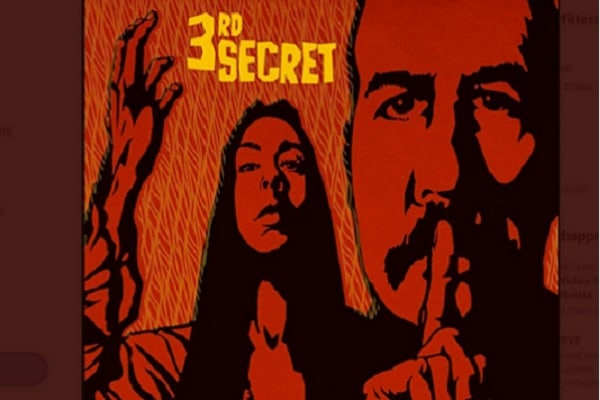 A group of musicians from Seattle bands Nirvana, Soundgarden and Pearl Jam have formed a supergroup called 3rd Secret.
The band consists of Soundgarden's Kim Thayil, Pearl Jam/Soundgarden drummer Matt Cameron and Nirvana's Krist Novoselic.
They also feature guitarist Jon "Bubba" Dupree, who also worked with Matt Cameron in altmetal supergroup Hater.
3rd Secret
3rd Secret released a new album. The record puts an emphasis on classic grunge and alt-rock flavours. It also features indie-rock and laidback folk, stomping hard-rock and swampy blues.
The self-titled album contains 11 tracks, with the likes of 'Lies Fade Away' and 'I Choose Me' staying true to the iconic 1990s grunge sound which the band members based their legacies on.
On the other hand, 'Winter Solstice' and 'Dead Sea' include a twangy, melancholy acoustic. Tracks such as 'Diamond On The Cold' are a crunchy, primed rock anthem. 'Right Stuff' also contains the use of the accordion.
Check out the list below.
The album itself was recorded over three studio sessions. These featured longtime Soundgarden and Nirvana collaborator Jack Endino. Endino also engineered three tracks and mixed the full release.
He also helped Nate Yaccino in recording five of the tracks. Erik Friend recorded the other three.
Erik Friend also performed synth for the tracks 'Rhythm Of The Ride' and 'Dead Sea'. Martin Link also filled in for Matt Cameron on 'Right Stuff' and 'Live Without You'.
Singer Jillian Raye who has worked with Novoselic, will sing for the 3rd Secret alongside Jennifer Johnson.
Released independantly, the album is currently available to purchase digitally on Amazon, and stream via YouTube and Spotify.  3rd Secret also added that the album will be availble on Apple Music very soon.
Any details regarding a physical release have yet to be confirmed.
Speaking of Nirvana, it emerged that the final days in the life of their frontman Kurt Cobain are to be turned into an opera based on the 2005 film, Last Days.