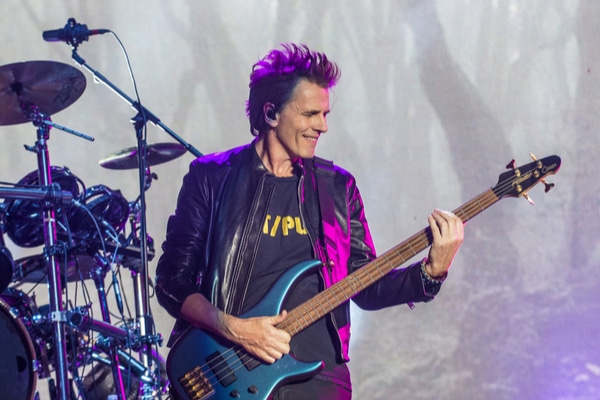 Duran Duran's John Taylor recently spoke about the strong influence of 1980s music videos. This comes as the band celebrate the release of their 15th studio album. 
The new album "Future Past" which arrived last Friday (October 22), is Duran Duran's first album in six years. It also features contributions from Blur's Graham Coxon and long time collaborator of David Bowie, Mike Garson.
Having previously released the single "Invisible", Duran Duran also teamed up with Japanese based rock band CHAI. The single is called "More Joy". Check it out here. 
"so much ground being broken" – Taylor
Speaking on the power and influence that 80s music videos have, John Taylor had this to say.
"I mean in the 80s, you know, there was a lot less going on, you know, demanding our attention", he said. "Yeah, we were, we had the time to watch MTV for an hour," Taylor began". 
He continued, "In the 80s it felt like a music video was like an event and there was so much ground being broken, and people were really excited by the form. It was sort of being invented – really from the end of the 70s through to like the mid-80s, it was like, 'Wow did you see that new Michael Jackson!?'". 
Taylor also added, "In the early 80s, most artists, whether it was the Rolling Stones or Elton John, or Queen, they all figured out how to make cool videos, and there was so many ideas left in the bank. Then somebody would do a long form video and it was like, 'Wow'".
"But now, music has gone back to being more of a sort of something that runs in the background I feel while you scroll your Instagram feed," Taylor continued. "Nobody has the time to engage in music on an audio and visual level. We just don't. Music's on and we're on our computers or on our phones and we're doing something".
"I think that the early 80s spoke to that particular generation and it had to some degree represented a form of freedom. Because it spoke to that generation and it was liberating for that generation, it was something that the previous generation didn't have".