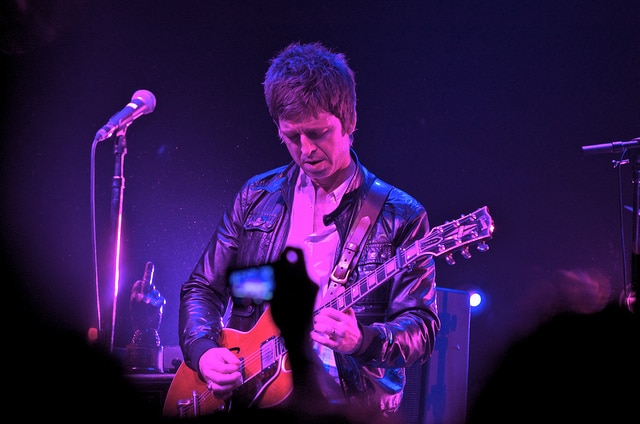 Noel Gallagher has blamed Liam Gallagher for the recent Oasis rumours that the brothers have come to a "gentleman's agreement" to reform the band next year.
Rumours were flying around the Britpop world recently that the Oasis brothers had come to a "a gentleman's agreement" to bring the band back together. However in a new interview with Rolling Stone Noel Gallagher squashed those rumours saying that the so-called source came from Liam's side.
"He's being a bit disingenuous to Oasis fans in the sense that he always gets their hopes up," Noel told Rolling Stone. "There was a rumour last week that we've had a gentleman's agreement [to reform the band], but that rumour's come from his people. It's a 'source close to him', and I'll tell you how close it is: She probably wakes up with him every morning. It's always left to me in an interview to let the kids down."
Recently Gallagher was quizzed by Chatty Man host Alan Carr about the prospect of his band, The High Flying Birds and Liam's band, BeadyEye, joining forcing to make the comically named super group 'BirdsEye'.
"Well, enticing as that sounds, I don't think it's going to happen. Sorry," the singer responded, "No. No. What more can I say? I've nothing more to say on it that I haven't already said. It's not going to happen. No, I can't be arsed."
Despite this disappointing news for fans, NOVA dedicated an entire hour to the Britpop band over the Bank Holiday Weekend. Catch The Essential Oasis podcast right here.
Photo Cred: Alejandro Sanchez