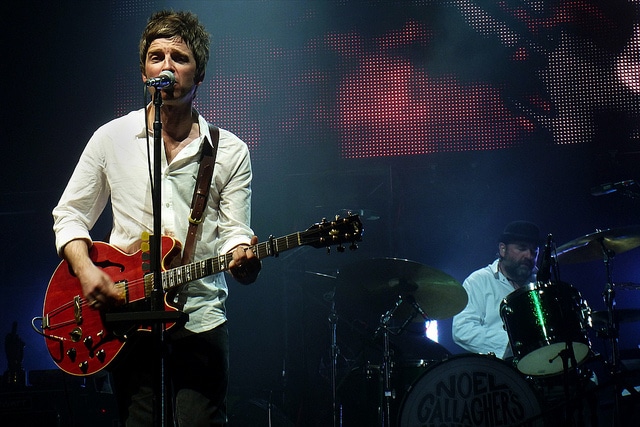 Noel Gallagher has thrown down the gauntlet to his littler brother Liam Gallagher, stating that he should go a make a record.
Noel says it is time for Liam to create a solo album and "put his balls on the line". He also talks about his dismay at hearing of Beady Eye's break up.
Noel hints that Liam's fellow band members were "shocked" at the decision to call time on the group.
Beady Eye split in October, with the news being broken on Twitter. Liam stated that the band were "no longer" and thanked fans for their support. The split was apparently very amicable and all the former members remain on good terms with each other.
Former Oasis and Beady Eye guitarist Andy Bell, told NME: "Liam had been pretty quiet for a while, and then he just let us know his heart wasn't really in it any more. It ended on good terms and we're all still mates."
In an interview with Q Magazine, Noel Gallagher explained: "I'm very f**king sad about Beady Eye, because I know they really wanted to make it work. I wanted it to work for them. I was out with Gem Archer the other night. The vibe I'm getting is that it was a shock, although not completely surprising."
He suggested Liam should try and pursue a new creative avenue. "I'm amazed Liam has chucked it in, but he won't stay out of the limelight for long. I think Liam should make a solo record – put his balls on the line, put his name up in lights and go for it."
Noel's second solo album with High Flying Birds Chasing Yesterday is due out on March 2nd. He'll be playing Dublin's 3Arena on March 4th.