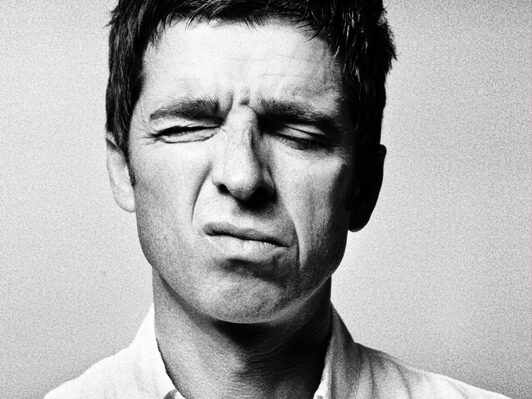 Noel Gallagher has been putting in the studio hours for the hotly anticipated follow up to 2015's Chasing Yesterday. In a recent interview, he revealed the release date of the long awaited new album.
Over the weekend he appeared on pal Russell Brand's new show. No stranger to the show, Gallagher actually joined the comedian for his first day back a couple of weeks ago. On the topic of his new LP with his High Flying Birds, Gallagher teased, " I believe it's slated for a November release". Well then!
This is a little later than fans were expecting, as when the former Oasis man spoke about the new album last year he said, he and producer David Holmes planned the album would be finished by June.
When pushed for a song title during the interview, he said "there's one just called instrumental number three". It being Noel Gallagher, we're not sure if that was a hint of sarcasm we detected.
We're hoping to see something a bit new and exciting from this third LP as Gallagher has spoken about how he's taken a different approach to writing this time round.
"I am doing something different this time, to amuse myself – I am writing in the studio for the first time. As a rule I've not allowed myself to go in with any completed songs, so I am writing in there, it's happening all around me during the day."
Gallagher has stepped out of his comfort zone for this album is approaching recording with a different style, "Usually I'll go in, play a song, record an acoustic version of it and then I'll think of something and we'll head toward it. Everything we do is a forward motion toward that point. When you're writing in the studio you don't know where you're going, so the flavour of it all can constantly shift."
The new approach seems to be working for him, " It's a bit chaotic but the end results are great so far."
Last year, producer David Holmes said: "People are going to be surprised. I think people love Noel and they're desperate for him to make a really big, bold, uptempo beast of a record – a lot of Noel's music is quite mid-tempo. This one is quite fun."
We'll keep you updated!
Picture Credit: El Club Del Rock