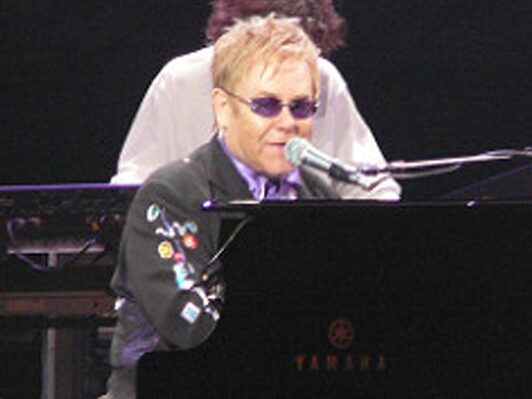 The Tiny Dancer singer is believed to have contracted a dangerous bacterial infection following his recent tour in South America.
The star was forced to cancel a string of US dates after he becomes "violently ill" from an infection while flying back from Chile.
Thankfully he is expected to make a complete recovery following his hospitalisation over this past weekend. He spent two nights in intensive care at a U.K. hospital, where he received treatment to remove the infection and was released on April 22nd.
Sir Elton was allowed to return home but has been forced to cancel the May and April dates of his Las Vegas residency.
A statement said: "We regret to inform you that due to medical reasons, Elton John is forced to cancel his entire performance schedule for the upcoming April/May run of The Million Dollar Piano at The Colosseum at Caesars Palace."
The statement continued, "Elton is also cancelling his scheduled performance for Bakersfield, California for Saturday 6 May.
"Infections of this nature are rare and potentially deadly. Thankfully, Elton's medical team identified this quickly and treated it successfully. He is expected to make a full and complete recovery."
The statement released by his team said he would be returning to his schedule of live performances in Twickenham, southwest London, on 3 June.
The star said: "I am so fortunate to have the most incredible and loyal fans and apologise for disappointing them.
I am extremely grateful to the medical team for their excellence in looking after me so well."
Sir Elton took to his Twitter page today to thank his well wishers. He write " Woke up to an avalanche of well wishes. Thanks to everyone for reaching out."
He assured, " I'm resting well and looking forward to getting back on tour"
Get well soon!
Picture Credit: stroudm