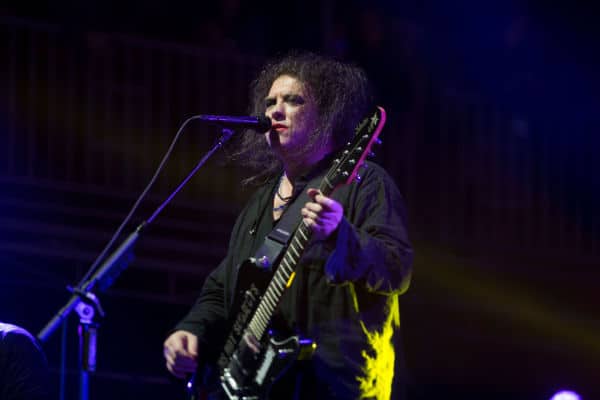 Would you like to listen to the article instead of reading it?
In a recent interview, Noel Gallagher spoke about his love work The Cure, and working with their lead singer Robert Smith.
The pair joined forces to remix 'Pretty Boy', a track from Noel Gallagher's High Flying Birds' latest album 'Council Skies'. More here.
This 'spacey remix' of the track was released back in March, and also features for Smiths' guitarist Johnny Marr.
"Hi Robert, it's Noel Gallagher"
Speaking about how this collaboration, Noel Gallagher explained how he got in touch with the Cure's co founder.
"Because the song ['Pretty Boy'] sounds like The Cure I was like, 'Does Robert Smith do remixes?", Gallagher explained. "I got hold of his email, the first line was, 'Hi Robert, it's Noel Gallagher'. I thought at that point he'd go, 'Fuck that c**t'. He emailed back with 'Send me the track'. I did and fuck me – if I thought it sounded like The Cure when it went, it certainly did when it came back!".
He continued, "It wasn't until I played it to a few people when someone said, 'That's one of Oasis, one of The Smiths and one of The Cure on the same fucking track' and I was like, 'That's far out! What a mad idea!' I'd never met him but I've been such an admirer of his tunes since 'Boys Don't Cry'".
"vehemently against the idea"
Elsewhere, Noel Gallagher declared his undying love for The Cure.
"When I eventually met him, I told him I remember buying their singles album 'Standing On The Beach, Staring At The Sea' at HMV in Manchester", he explained.
"When I told people they were like, 'You like The Cure?' I was like, 'Yeah, just because you like The Cure doesn't mean you have to fucking wear lipstick!' Do you know what I mean? But I have subsequently met him and he's a very funny man. He's very funny on email too, actually".
"He sends all his emails in shouty capitals and when I got the first one I was like, 'Oh wow'. I didn't have my glasses on at the time – sorry to break your hearts girls, but I do wear glasses – and I thought he was telling me to fuck off. I could just see shouty capitals and I was like, 'Oh I didn't realise he was that vehemently against the idea'".
Check out this creation below.
And here.
Seperately, Noel Gallagher has once against stated that the onus is on his estranged brother Liam to make the first move and get in touch if he is keen to reunite Oasis.
More on this here.