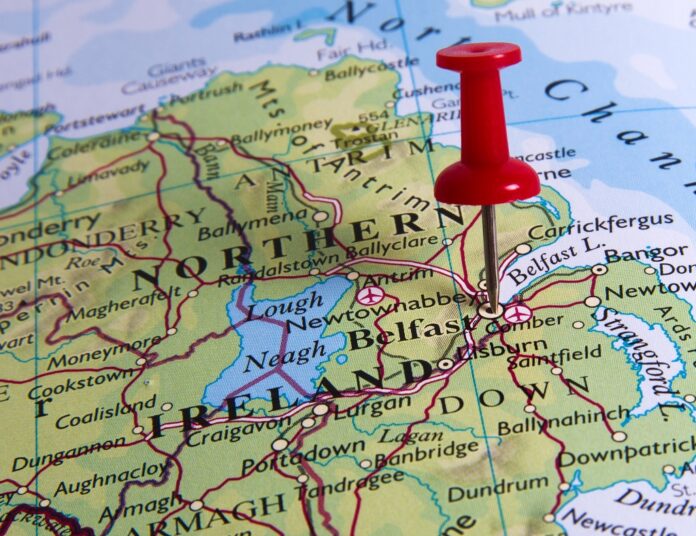 We'll have to wait a bit longer down here but it looks like Northern Ireland will start its Covid-19 vaccination programme next week. The UK became the first country in the world to approve a Covid-19 vaccine for widespread use in the population. The Pfizer/BioNTech vaccine received emergency use approval this week. EU approval will take a little longer. Countries within the EU can grant special emergency use approval but are unlikely to do so.
Approval is likely within the EU, including the Republic by December 29th. The EU has criticised the UK rush to approve the vaccine. The UK still falls within the EU's drugs safety remit. This anomaly will now leave people on the southern side of the border a few weeks behind the northern side in the Covid fight.
12,000 people are expected to vaccinated in Northern Ireland by Christmas. Initially, Northern Ireland was expected to begin rolling out its vaccination programme from Dec 14th with its allocation of 25,000 phials of the vaccine. The vaccine must be given in two doses. However, the NI health minister Robin Swann has announced that they have brought the date back by a few days and that the six counties will begin vaccinating care home staff and front line healthcare workers. Due to the storage requirements for this particular vaccine, care home residents and medically vulnerable over 80s will have to wait a bit longer to be vaccinated. Robin Swann said, "Forthcoming vaccines should be more suitable for mobile unit deployment".
Minister Swann said that this was "a hugely significant day for Northern Ireland" but warned that people must remain vigilant and must stick with the regulations for now.